Kwara State Governor, AbdulRaman AbdulRazaq, on Monday led a thank-you-visit of his ruling All Progressives Congress to the Emir of Ilorin, Ibrahim Sulu-Gambari following the landslide victory the party recorded in the presidential and National Assembly elections in the state.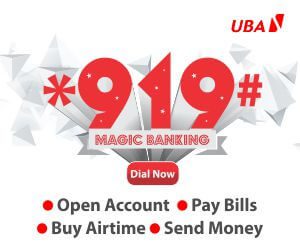 On the Governor's delegation were the Turaki of Ilorin and Senator-elect for Kwara Central Mallam Saliu Mustapha; House of Representatives members-elect Ahmad Yinka Aluko and Mukhtar Shagaya; cabinet members; and and other party chieftains.
The delegation also commiserated with the Emir on the death of his cousin, Alhaja Maryam Alarape Belgore — a princess of Ilorin Emirate.
AbdulRazaq said the visit was for dual purposes of appreciating the respected monarch for his fatherly support for the party and condoling with him on the passing of Alhaja Alarape Belgore.
He said the Emir's prayers and fatherly support in the run up to the polls assisted the state to record a peaceful process.
"We are here this afternoon to condole with Your Royal Highness over the loss of Hajia Maryam Alarape Belgore who died yesterday. May Allah grant her eternal peace," the Governor said.
"We have also come to thank you for your prayers and the peaceful environment in which the elections were conducted, and the outcome of the elections. We will continue to seek your prayers and leadership.
"I must say in the whole of Nigeria today this is the first homage being paid by any candidate who has won election. Your star will continue to shine. We will continue to pray for you and look forward to your leadership as the number one leader in the state and the Chairman of the state Council of Chiefs."
He sought the Emir's continuous guidance over the coming Gubernatorial and House of Assembly elections.
"On the forthcoming elections, we also pray for your guidance and support. Whatever the outcome of the elections we know it has your blessing and rubber stamp. We thank your Royal Highness," he added.
Emir of Ilorin, Ibrahim Sulu-Gambari, for his part, sought God's guidance and wisdom for the newly elected senator and House of Rep members, as they await their inauguration later this year.
He also prayed God to equally grant AbdulRazaq and other candidates of the party success in the polls slated for March 11, reiterating that the Governor has performed wonderfully well to deserve a re-election.
Mustapha and Aluko, in their separate remarks, also eulogised the traditional ruler for standing by them to succeed at the polls, and solicited same for the next electoral exercise in the state.