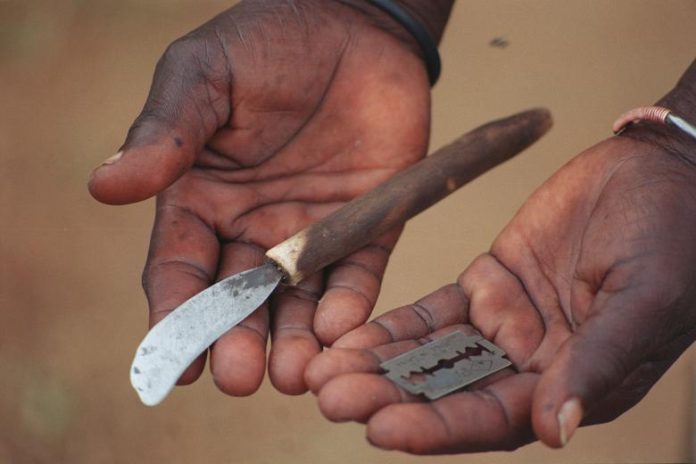 BY BRIGHT JACOB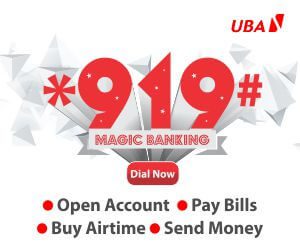 A Nigerian, Gabriel Olasunkanmi Olawale, is on a collision course with some elders in his family in Omu-Aran in Irepodun Local Government Area of Kwara State over the insistence of the elders on having his three-year-old daughter circumcised.
Olawale, who said the situation was giving him serious cause for concern stated that he would not yield to pressure or do the bidding of the elders.
According to him, he wanted to first cry out publicly before taking the matter to court.
He disclosed to The Point that there was also pressure from his siblings, some of whom urged him to toe the line of tradition as they themselves had already circumcised their own daughters.
Olawale, who is married to Opeyemi Olawale and blessed with other children, said he feared for his life and was avoiding the elders because they could be diabolical.
Olawale said, "It started like a child's play. They asked me in the past to circumcise my daughter…though they were not forceful then about it. But all of a sudden now, it has become an issue.
"My wife is not in support of it. The whole thing, in fact, is giving me a serious headache.
"Even some of my brothers…I have one that is backing me, but there are others who told me that I must 'do' it because their own daughters were circumcised," he said.
Continuing, Olawale, whose daughter would soon be three years old, said, "My lawyer said after the world hears my cry, and the elders still don't backpedal, we'd have to take them to court."
Explaining why he will not be physically meeting with the elders anytime soon, Olawale said, "I may not even appear in court because if I do and they 'hug' me, they might use 'something' to hug me and I won't be able to prove this in court that they tried to harm me."
Speaking further, Olawale said he had told the elders about the futility of female genital mutilation and how other families in their community had done away with the practice, to which they said of those families, "it's their cup of tea."
And not only that, they also told him that they performed circumcision on his elder sisters when they were young and had to do it for his own daughter.
The embattled man said he had tried to explain to the elders that he was an advocate against female genital mutilation and all the inherent dangers with the practice.
"I tried to enlighten them, but they said I was speaking grammar," he said.
Asked how prevalent female circumcision was in his community, Olawale said a great number of his people were still neck-deep in the practice.
However, according to him, one of the factors that have sustained the practice was monetary incentive accruable to elders who perform female circumcision.
"I told the elders I am an advocate against female genital mutilation. I tried to enlighten them, but they said I was speaking grammar.

"Unfortunately, about 75 percent of the people still practice female circumcision in my community. Though civilisation is taking over some part, there are some people that are adamant about this tradition.
"And you can't dissuade them from it because they make money from it. This is because when members of the community want to circumcise their daughters, there are certain items they would be required to present….including money.
"I even told them that if it's the money, I would give them but won't go through the process. And even those old men, they hardly sterilise their knives….but even if they did, it's a process no one should experience," he told our correspondent.
Olawale's lawyer, Folorunso Ogunekun, also told The Point that Olawale's life was under threat for not consenting to the practice.
He said different families had various philosophies and beliefs about circumcision and that while it was a welcomed idea for some, it was barbaric and regarded those concerned as uninformed.
Ogunekun said that Olawale's attempt to reject the elders' request that he circumcise his daughter was a "taboo."
According to him the elders had vowed that Olawale "should be ready to pay the supreme price with his life" if he refused to obey their command.
Ogunekun further stated that even if life had not been the same for Olawale, and he had been living his life in palpable fear and opted to go underground, life was too precious and weightier than tradition, hence, his vow not to yield "to a nonsensical act or tradition."