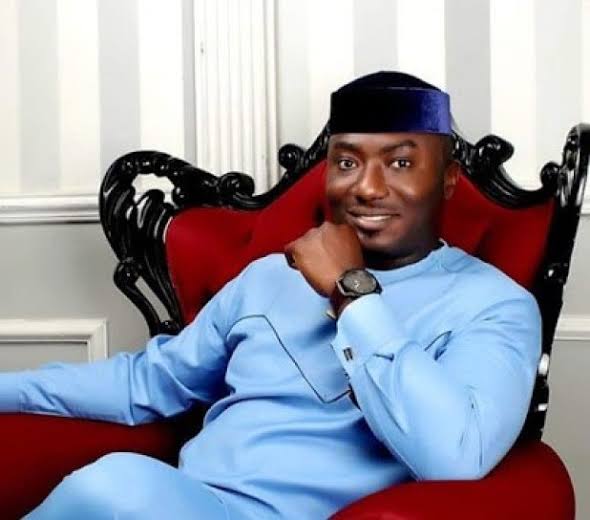 The Director of Mobilisation, Nigeria Diaspora Youth Coalition for Peter Obi, Ogbeide Ifaluyi-Isibor, in this chat with BRIGHT JACOB, justifies the decision of the party to henceforth turn down all future presidential debates if other major presidential candidates don't attend. The Edo State-born politician argued that the world over, presidential debates were held only with presidential candidates in attendance. Excerpts: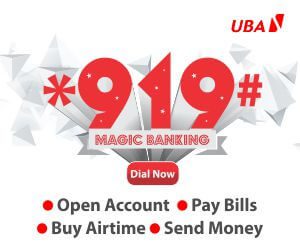 After the Labour Party made its position on future debates known, some stakeholders had said the party may have inadvertently shot itself in the foot because it was still an "up-and-coming" political party that needed all the platform it could get in its quest to wrest political leadership from the more established political parties. However, Ogbeide told our correspondent that he disagreed with those who held this view.
He also added that the practice was an "anomaly" as the constitution provides for the emergence of a presidential and vice presidential candidate from each political party, and it would be strange if the situation was viewed from the perspective of a vice presidential candidate representing a presidential candidate in a presidential debate.
"All over the world, presidential debates are held with presidential candidates. It is sad that in our own system, we are having VP candidates engaging with presidential candidates. It has never happened anywhere in the world where there was a presidential election and debates were held.
"That we are having presidential candidates of political parties deliberately not showing up, is an insult to the Nigerian people. No one should be happy about that.
"For me, I am in line with that decision to withdraw, except other presidential candidates invited appear, especially the main ones….because come to think of it, the Labour Party is 'the political party in government', and this is because we are the ones to beat, we are the most popular political party at the moment. Our candidate, too, is the most celebrated. We consider the APC and PDP as the opposition right now.
"So, if we are going to have presidential debates and the APC and PDP candidates will not be available, we won't bother to waste our time. Because…this is it…Obi has been the most available. He has been interviewed on all platforms. He has been asked all the questions. He has said all there is to be said to the Nigerian people to get their votes, and that's why you can say that Nigerians home and abroad are all Obi-dient," Ogbeide said.
Continuing, he said, "Everything is wrong with a presidential candidate debating a VP candidate because there's a reason why there's a joint ticket of a president and his vice. According to the constitution, every political party must have a presidential candidate and a VP candidate.
"So, if I come and have a presidential debate, knowing fully we will also have a VP candidates' debate, we wouldn't have the VP candidate sitting for the presidential candidate in that debate. Except you are also telling us that we can also have the presidential candidate sitting for the VP candidate in the debate. No, it doesn't happen anywhere like that in the world. Why should we continue to support that kind of anomaly?" he added.
After the altercation at the town hall meeting, both Melaye and the Chief Spokesperson of the Tinubu-Shettima Campaign Organisation, Festus Keyamo, had said Obi acted in an unstatesmanlike manner not befitting a leader. Keyamo even posted a video of the reaction of the president, Muhammadu Buhari, when he (president) was heckled by Melaye on the floor of the Senate. While Keyamo commended Buhari for his reaction, he knocked Obi for his.
Reacting, Ogbeide said the action Obi took against Melaye was called for and long overdue. He also called Melaye's "character" to question, and insisted Obi only acted like a parent who reprimanded his child who was throwing tantrums and being unnecessarily unreasonable.
Ogbeide, who is a chieftain of the PDP, also said it was incomprehensible how Keyamo who on one occasion almost fought on national television could "point fingers" at Obi. According to him, Keyamo was not morally fit to talk about Obi's actions.
"So, if we are going to have presidential debates and the APC and PDP candidates will not be available, we won't bother to waste our time. Because…this is it…Obi has been the most available. He has been interviewed on all platforms. He has been asked all the questions"
He said, "Everybody knows the character of Dino Melaye, and so we wouldn't want to give him much relevance in political discourse as he is not worth it. The action that Obi took on the platform while trying to reprimand Melaye was called for and long overdue.
"Dino actually needed….he is like a child. He needed his parents to put him in his place. You know, when you go out with a little child and the child is throwing tantrums, you don't just ignore (that child). You may ignore initially…..but when it gets to a point where it becomes embarrassing, you caution the child…you reprimand the child. That was what Obi did like a father to Melaye. He reprimanded a child that was misbehaving unnecessarily.
"And for Keyamo to say it was unstatesmanlike….I don't understand what he is talking about. I mean, we have seen Keyamo almost fighting on national TV just trying to have a discussion (with someone else). Keyamo doesn't stand a chance to be the one to point a finger at a gentleman, that's Obi, who had no choice but to reprimand a child who was misbehaving badly. That's what I see there (about the whole matter), and I would have done worse (if I was in Obi's shoes)," Ogbeide disclosed.
On the allegations made by the current governor of Anambra State, Charles Soludo, that Obi, a former governor of the state, made some "investments" for the state which yielded next to nothing, Ogbeide said that though he had "enormous" respect for Soludo, he wasn't, however, surprised the governor made those allegations because, in his assessment, "we are in election season" when political foes could say anything to discredit their opponents.
During a television interview, Soludo said the alleged investment of Obi in Anambra state was worth next to nothing. He made the declaration after he was asked about the state government investing outside the public sector with regards to what Obi did in the state as a former governor..
Soludo denied any knowledge of the investment, saying, "I don't know about the investment….our interview is about the 2023 budget. I'm not talking about investments of any of my predecessors.

"By the way, the one that you talked about I don't know about. I think there was something I read about somebody speculating about whatever investment. With what I've seen today, the value of those investments is worth next to nothing. So, let's leave that aside," Soludo added.
In his response, Ogbeide wondered why Soludo was coming out with the allegation. He said this was "political season" when people say things just to discredit others. However, he challenged the former governor of the Central Bank of Nigeria to show the proof if he had any. "I have enormous respect for Charles Soludo. I think he is an intelligent man. But again, we must remember that this is a political season. The opponents will say anything to discredit you. Soludo took over government after 8 years of Obi, and he (Soludo) is a member of the All Progressives Grand Alliance.
"So, all the statements credited to Soludo, in my view, are uncalled for. He has been there all these while. How come he is saying them now? He is saying them now because this is a political season. But as someone who is educated, enlightened and exposed, show us the facts. Show us the documents. Show us the proofs and the records.
"Let us see how much Obi invested and what it is worth now. Anybody can come and make ludicrous statements, but they must be able to prove it. If the man left billions of naira or millions of dollars he invested on behalf of the people of Anambra State and now you feel his investments yielded next to nothing, prove it to the people. That would make sense of your argument. They say he who comes to equity must come with clean hands. But if you're not ready to prove it, then it is just like a child who is blabbing," Ogbeide said.
On the reasons for believing Obi still remains the candidate to beat and the most qualified and suitable for the job, Ogbeide said they (reasons) were "clear" and "visible" for every Nigerian to notice. He pointed out that Obi was different from the "regular and average" Nigerian politician.
Ogbeide also showered encomiums on Obi for being "the only governor in Nigeria" who didn't get anything in return from the Anambra state coffers after he left office. In addition, Ogbeide said Obi hadn't received any house or cars from the state, as well.
His words: "The reasons are clear and are visible to the blind and audible to the deaf. And Nigerians, generally, are clamouring for a Peter Obi leadership at the national level. Obi was an excellent governor.
Apart from this, he was an excellent banker. Apart from this, he is an excellent business man.
"It is crystal clear that Obi is different from the regular, average Nigerian politician. In the history of Nigeria, Obi has been the only governor who, having left office, left millions of dollars for the people.
And who has left office and has not received a dime from the coffers of Anambra State. Who, having left office, has received no house, no cars from the Anambra State government…while most governors do. Who, having left office, has been playing a vital role for the cause of the Anambra people," Ogbeide said.
Speaking further, he said that Obi's ingenuity made him realise that he wouldn't get nominated by the PDP, hence his decision to join a "fairly new political party" which he has used to "galvanise" the Nigerian people. Also, Ogbeide said Obi had planted seeds of trust in the hearts of Nigerians and submitted that the way he went about his political engagements across the country was "never before seen in the history of the country."
"You see what Obi did when he realised that it was becoming difficult to get the ticket of the PDP? He left and joined a fairly new political party. And he didn't stop there, he planted seeds of trust in the hearts of the Nigerian people.
He didn't stop there either. He watered those seeds with his regular interviews, communication and consultations with the Nigerian people.
"Obi opened his life like a book for people to read and interrogate. He has gone through the country, sensitising the people and raising the hope of the average Nigerian. But he didn't stop there, he went ahead to pick a young, intelligent VP candidate that has the capacity to fight with him the Nigerian fight, to run with him the Nigerian race, to roll up their sleeves and get into the business of serving Nigerians.
"Obi has gone round to mobilise active, vibrant PDP and APC members who are chieftains of their parties, to join his train, and he has gone from the North to the South, West and East talking to political leaders, talking to traditional leaders, talking to the average Nigerian people." Ogbide said.