The Chairman, Landlords Association in Shasha, Lagos State, Chief Sunday Amure, has alleged that the Oba of Shasha Kingdom is threatening his life.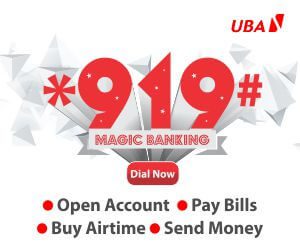 Amure told The Point that in 2011, one Chief J.O. Ajibola brought Mr. Ogunrombi, now Oba Ogunrombi of Shasha Kingdom, to his house and told him the future Oba had no place to live if he became the Oba because his family did not own a property in Shasha.
He added that Chief Ajibola told him that, without a befitting residence as a palace, it would be impossible for him to become the Oba-elect as the Lagos State Government would not approve his candidature for the throne.
"I decided to assist by offering him the ground floor of my house on licence for a maximum period of two years at N400,000 per year, with the first year being free. That is, he would only pay for one year as he had no money, even for his own coronation," he said.
Amure also noted that one of the two cows used to entertain guests during the coronation was provided by him, including the ram slaughtered to finalise the Ipebi rituals. He noted that when he travelled abroad, Oba Ogunrombi asked an electrician to disconnect his water switch and relocate it to his apartment without his consent.
"When asked why he did so, he said… Oba ni mi! (I am a king). That action meant that, for three years, I was dependent on the benevolence of his household for water. I practically became a beggar and tenant in my own home, except that I did not pay rent," he lamented.
Amure gave Oba Ogunrombi a quit notice when he failed to meet the requirements of the agreement on his licence and failed to pay the balance for the period April 2014 to July 2015 amounting to the sum of N433, 333. The electricity bills allegedly accrued for three years and
For the concluding part of this story and others, grab your copy of The Point from your nearest vendor