Residents of Adeniji Adele, Lagos Island, were buried in terror when some hooligans unleashed mayhem on them, killing one and inflicting injuries of various degrees on many others.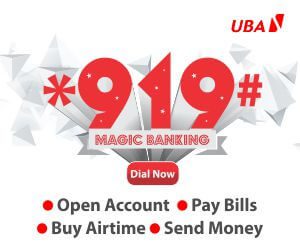 The incident, which has now paralysed some major parts of the area, was said to have been masterminded by some hooligans who also disposed other residents of their belongings.
A resident, who gave his name simply as Kazeem, explained that the incident began when a gang attacked some young men in the area. According to him, one of the attacked boys lost his life in the encounter while others were seriously injured.
"We heard the news this morning that Idumota boys, led by a man called Shoko, had again struck in our area, killed one and seriously injured many. When we heard the news, we had to immediately call the police because we did not know what would happen to us next as they are very dangerous," he told The Point.
Meanwhile, our correspondent was able to speak with some of the victims of the attack, who are currently receiving medical attention at the Lagos Island General Hospital.
One of them, who spoke from his sick bed, Yusuf Sulaimon, recounted his ordeal, saying, "I and my friends were returning from a birthday party we attended in our area when we decided to patronise a mallam selling barbecue before we saw the boys and greeted them. After the greeting, we overheard them saying 'let us kill these people as sample in this area.'
"Having heard that, we decided to run for our lives, but before we could, they attacked us with axes and cutlasses. About three of them descended on me with an axe and I didn't know what happened next. When I opened my eyes, I found myself here in the hospital."
The wife of the victim, Rukayat Sulaimon, added, "I was called that my husband, Yusuf, had been butchered by some people. Immediately I picked my things to go and see him, I received another call that said he had died. So I decided to go and see his dead body. On getting to the hospital where he was earlier admitted, I was not allowed to see him, not until he was referred to the General Hospital here. And when he gained consciousness and I asked him what happened, he said he was attacked by Idumota boys on his way home."
Another victim, Realone Thomas, corroborated Yusuf's account of how they were attacked. The Point also gathered that police efforts had started yielding efforts with two suspects reportedly apprehended. A resident, who simply identified himself as Biodun, noted, "We arrested one of them this morning as we heard they had stormed this area. We left together with the DPO and arrested them on the bridge while their gang leader, Samson, who is popularly called Omo Shoko, fled on a motorcycle. They are the ones that usually rob on the bridge."
For the concluding part of this story and others, grab your copy of The Point from your nearest vendor