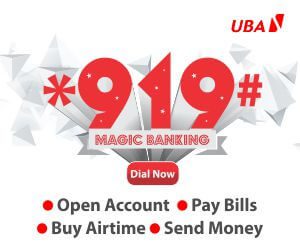 The Lagos State chapter of the People's Democratic Party has moved into its new state-of-the-art office complex located at 132b, Agege Motor Road (Old Abeokuta Motor Road), Onipetesi, Ikeja, Lagos.
The state PDP secretariat was originally located at the PWD area of the state on Lagos – Abeokuta expressway
Decorations and necessary fittings were ongoing at the new party secretariat when newsmen visited the office in preparation for the various primaries to elect State House of Assembly, House of Representatives, Senatorial District and Gubernatorial candidates to fly the party's flag in the 2023 general elections.
In a chat with newsmen at the new office on Thursday, the state chairman of the party, Philip Olabode Aivoji, noted that the party was conscious of the need for a more spacious office accommodation for its various activities
He assured that efforts were ongoing to ensure the new party secretariat was fitted with latest communication technologies to enable the scores of workers work effectively to realize the party's dream of taking over Lagos State from the ruling All Progressives Congress.
The state chairman, in his remarks on the party's preparations ahead of the party's primary elections, disclosed that in spite of the ongoing works at the new secretariat, all staff and state executive council members had moved into the office for the various activities aimed at ensuring the success of the party's forthcoming primaries.
Aivoji lauded the party's executive council members for acquiring the office at the right time, adding that the new office was not only spacious, but more dignifying of the party's status.
"As you can see, we are putting finishing touches to our preparations for the primaries and series of meetings are equally being held here and there," he said.
Since the opening of the new party secretariat, the office had been agog with visits by several groups to identify with the party's new success story.
"A lot of our leaders and members have been here to express their admiration for the new party secretariat, which has been described as a state-of-the-art edifice befitting of a foremost party in the state such as ours and we are happy for this new development", Aivoji stressed.
`