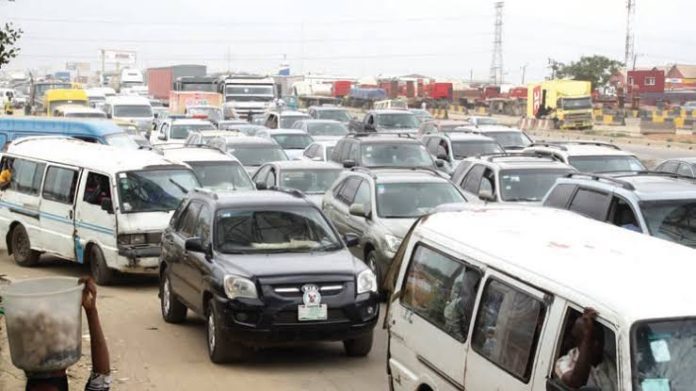 Some Lagos State residents on Saturday lamented the increasing hardship of commuting after nearly 24 hours of gridlock in some parts of the state.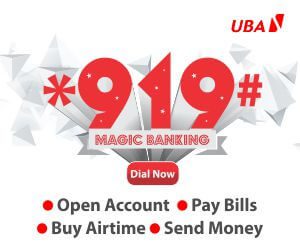 The congestion was recorded in areas like Ojodu Berger inward Lagos-Ibadan expressway, Kara outward Berger, Ikorodu road, and Berger/Ogunnusi road, among others.
The traffic diversion after the Kara Bridge section of the highway inward Mowe, Ogun State, for the reconstruction of the ever-busy corridor, was largely responsible for the gridlock.
Lamenting the gridlock, Lagosians took to their social media platforms to decry the impact of the worsening gridlock.
Nollywood actress, Jumoke Odetola, claimed she spent 10 hours in the gridlock from Ajah to the Magodo area of the state on Saturday.
"How can somebody have a long life and prosperity in Lagos, with this crazy traffic? Yesterday, I finished work at 4pm; I didn't get home until 2am (Ajah-Magodo)…10hrs! Lagos to Lagos! Time that could have been put into productive work or relaxation.
"This morning again, Lagos- Ibadan expressway is marking the attendance of wickedness, it's doing a competition of na me wicked pass.
"Woos, e be like say na to dey sleep for house sure pass. Independent woman in the mud, I no do again," the actress wrote on her Instagram page.
Also on the microblogging platform, Twitter, a user with the handle @Giwason09 described the gridlock as "unbelievably distressing".
@Giwason09 wrote, "The traffic impact the Lagos-Ibadan expressway has on the entirety of Lagos cannot be overemphasized. One small road repair on any axis between Berger and Arepo can translate into traffic as far as Anthony down to Ojota interchange. It is unbelievably distressing."
Also, @SunkyInc wrote, "There should be lawsuits against Julius Berger Construction and Engineering for the untold hardship and professional recklessness whenever they are constructing a major road. The daily suffering road users go through daily along construction sites is out of this world."
"This Lagos na case. Ibadan – Lagos Max 2 Hours. Ogudu – Ojodu Berger 4 Hours 15 mins. How person go take live long for inside this Lagos," @tweetsbygoody said,
On his part, @PiusGeek wrote, "Ilorin to Berger 4 hours. Berger to Ayobo 4 hours! It will never make sense to me. Mostly man-made traffic but y'all enjoy.
Last week, the Minister of Works and Housing, Babatunde Fashola, assured that from April 30, residents and business owners along the Lagos-Ibadan expressway will enjoy some respite as the problematic phase of the project will be delivered on schedule.
The Minister gave the assurance while inspecting the road project on Saturday, April 22.
The Minister explained that the contractors were working on the last stretch of six kilometres which is the most difficult aspect out of the entire 44 kilometres of section one of the highway which spans from Ojota in Lagos to Sagamu Interchange.
He also highlighted some of the challenges observed by construction workers on the Lagos-ibadan expressway.