EMMANUEL ABE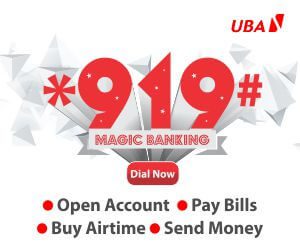 Now that the traffic situation in Lagos is improving gradually and Governor Akinwunmi Ambode is fairly demonstrating his resolve to be his own man and lead the state of aquatic splendor with steady hands, it is important to revisit a few salient points that should put the knotty issue of traffic congestion in perspective and offer guidance on how to proceed.
In the heat of what would appear to be an orchestrated campaign against the Lagos State government, I had stumbled on one logical argument on social media, in which one Ifeanyi Ogbu had written a submission to argue that what was happening in Lagos and the sustained noise around it could only point in the direction of one thing – entrenched corruption within the system revolting against an attempt to sanitise the polity and give commuters some form of civilized treatment.
Mr. Ogbu titled his submission: Corruption fights back. I thought that was as apt as it was instructive. He first gave an insightful background to the issue: "For two weeks now, Lagos has been on lockdown due to the severe traffic jam that has enveloped the city. Unpredictable. Undeniable. Unimaginable. These are the words that have failed to totally describe the traffic situation in the Center of Excellence.
"Coincidentally, at about the same two weeks ago, officials of the Lagos State Traffic Monitoring Agency (LASTMA), was ordered to stop jumping into cars of traffic offenders or impounding their cars. They were instructed to book the offenders and let them go. This is what obtains in developed societies and is a conscious effort to remove human intervention from the process or, at least, reduce it to the barest minimum.
"It is not news that on the road, the LASTMA official is prosecutor, judge and jury. Meaning that "discussions" can be started and completed right there on the road in the comfort of the offender's car. There have been cases of some unscrupulous officials following offenders to ATM's in order to "collect the fine" for offenses committed.
"The interesting thing now is that since this order was given, LASTMA officials seem to have abandoned their posts. A few days ago I saw commercial buses "danfo" boldly parked at Lekki roundabout hustling for passengers at the detriment of other motorists. LASTMA officials were nowhere to be found. Only three weeks ago, NO DANFO DRIVER would have attempted this."
Mr. Ogbu then asked the milliondollar question: "IS THERE A SILENT PROTEST BY AGGRIEVED LASTMA OFFICIALS? (emphasis his) Are they protesting an order that appears to have taken food from their table? If YES, then it's working as Lagosians are already calling Governor Ambode all manner of names over the traffic situation. It appears Lagosians just want things to work irrespective of how it is done."
This writer/commentator was right when he said "Under the former able Governor Fashola, everyone complained about LASTMA and the ways of some of its officials. Now Ambode is doing something about it and we all are shouting. I've listened to people say he should leave everything the way he met it and provide continuity. Some even said he should go for tutelage under BRF."
But this writer saw the issue differently, saying his advice to Ambode is to insist on what he believes is best for Lagos. "He was voted in to take decisions on our behalf and that, he must do." He then threw in the clincher, saying: "If this is a war between Ambode and LASTMA OFFICIALS, then it is a war in which corruption is fighting back and Lagosians must choose which side they will fight on. I pray we don't fight alongside corruption instead of fighting against it."
As a Benin City-born Lagosian who has a fair idea of the history of traffic situation in Lagos, I thought Mr. Ogbu's submission deserved more than a cursory look. Without a doubt, one could build a robust argument around the fact that Lagos is always a traffic mess during the raining season. This is an incontrovertible fact, as a coastline city below the sea level, it should be expected. Anybody who is familiar with big cities in China where traffic sometimes run bumper-to-bumper for 48 hours, or in Mumbai and Bangkok would know that this is a mega-city feature that is not peculiar to Lagos. Fridays are even worse, with their inexplicable traffic complexities, especially on those days when the two big churches along Lagos-Ibadan expressway have their special retreats.
For the concluding part of this story and others, grab your copy of The Point from your nearest vendor