There is a growing concern over the health implications arising from the increase in fumigation in response to the recent outbreak of Lassa fever. Medical professionals are particularly concerned about the long-term effects of inhaling or ingesting poisonous substances used to kill rats.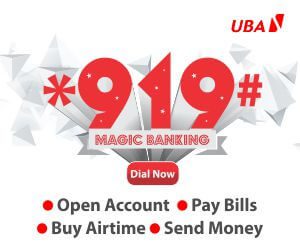 This is coming as cases of patients admitted for ingesting poisonous substances are on the rise in hospitals. A medical practitioner, Dr. Issa Ahmed, attributed this to the rush to rid houses and environments of rats that carry the pathogen, which causes Lassa fever.
"People do not take proper care and precaution after fumigation and there is no proper sensitisation programme going on it. What we have is just on Lassa fever and not on the preventive measures involved," Ahmed said.
A visit to the medical emergency ward of the Lagos University Teaching Hospital revealed that some patients were admitted after mistakenly ingesting rat poison. A patient, whose relatives did not want his name in print, was seen groaning in with fluids and medicine.
Investigations also revealed that most government hospitals in Lagos and Ogun states had witnessed a high traffic of rat poison victims. A consultant anatomic pathologist and lecturer at the Obafemi Awolowo College of Health Sciences, Sagamu, Ogun State, Dr. Kikelomo Adeleke, said, "When it comes to medical cases like this, the treatment process would depend on the kind and quantity of poison in the body anatomy. At times, the patient's system would have to be flushed to reduce the severity before other treatments can continue."
In the wake of the outbreak of Lassa fever, however, fumigation experts have been smiling to the bank due to the increase in patronage. Mrs. Tope Oluwadare of Detailed Restorers said, "Yes, business is okay now as people are now conscious of keeping their houses and environments clean. In our firm, we do not use fumigation for everything, like the case of clearing rats from the house.
"What we do is to set certain types of traps for the rats. When we fumigate, occupants are told not to sleep in the house that day until the night of the following day. They can only go to air the place the following morning before moving in at night."
Mr. Chuks, a rat poison seller, said, "Before the outbreak of Lassa fever, I was always begging people to buy rat poison, but now, I have been selling like five times what I used to sell in a day."
While Chuks is happy, Mrs. Helen John, a foodstuff trader, is not. "With the outbreak of Lassa fever, sales have been going down as customers are not buying like they used to buy," she lamented.
GOVERNMENT INTERVENTION
The Federal Government has taken several measures to contain the outbreak of Lassa fever. Lagos State, for instance, has taken the rat eradication programme to the markets as over 9,000 rats have been killed in some markets in the state in Onigbongbo, Oshodi, Oke-Odo, Ikotun, Idanwo, Ojuwoye, Mile 12 and Alaba Rago, among others.
The Minister of Health, Prof. Isaac Adewole, at a recent news conference, said there were over 212 reported cases of Lassa fever in Nigeria even as the ministry is working towards putting a stop to the fever by April 2016.
The minister also hinted that the cases could escalate if health managers or providers did not effectively disseminate necessary information at their disposal to the public