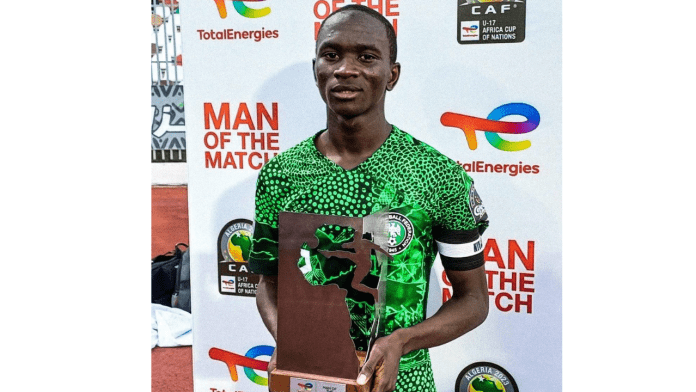 BY ANDREW EKEJIUBA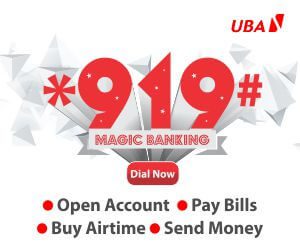 Golden Eaglets right back, Yahaya Lawali was the only player from Nigeria that was listed in the TotalEnergies U17 Africa Cup of Nations AFCON Best XI.
The Golden Eaglets crashed out of the tournament in the quarterfinals losing 2-1 to Burkina Faso.
The tournament Best XI which was revealed by the Technical Study Group, showed champions, Senegal dominated the team of the tournament.
The Teranga Cubs won the competition by a score of 2-1 over Morocco in the tournament concluded recently, and several players stood out for their outstanding efforts.
The excellence inside coach Serigne Saliou Dia's team is highlighted by the Best XI of the competition, which was released by the TSG. Four Senegalese players won their spots in this illustrious lineup.
Serigne Diouf had great competence in net, allowing just two goals during the competition. Serigne Diouf, another outstanding player, was in charge of the central defense with authority.
The master of midfield, Abdou Aziz Fall, kept his spot in the middle of the field, and Amara Diouf, the tournament's leading scorer with five goals, kept his spot on the attacking line.
With three players, Burkina Faso, who took third in the competition, has a significant presence in the Best XI.
Left-back Lacina Traoré showed off his defensive prowess, and midfielder Rachid Ouedraogo made a huge contribution to the team's performance. The top player in the competition, Souleymane Alio, was an important striker.
Yahaya Lawali from Nigeria, who excelled as a right back, Sekou Kone and Mamadou Doumbia from Mali, who are both outstanding in their respective positions of midfielder and striker, round out the fearsome squad.
Morocco's Hamid Eid completes the Best XI.