Imo State Governor, Hope Uzodimma, on Thursday declared the 2023 Law Week, organised by the Nigerian Bar Association Owerri Branch open, submitting that lawyers play a stabilising role in the society and should not abuse the privilege.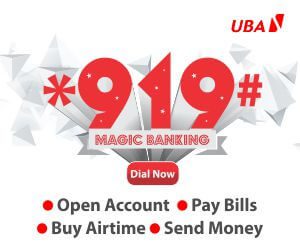 In his speech at the ceremony held at Villa Garden Hotel, New Owerri, Governor Uzodimma assured the lawyers that the State Government will continue to support their stabilising role to the society by way of providing an enabling environment that will help them to discharge their duties effectively.
The Theme of the Law Week 2023 is – State of legal practice in Nigeria: Imo State in Focus.
The Governor who decried the attitude of some lawyers with regard to pursuit of frivolous petitions and motions that often cause delay in court proceedings, urged the judges to discourage such acts as they contribute in disrupting the processes of justice delivery.
He bemoaned a situation where some lawyers have deliberately delayed and asked for adjournment to enable them continue to collect appearance fees among other despicable acts.
He reiterated that the significant role lawyers play in the society is such that "the rich and mighty will not trample on the less privileged."
Governor Uzodimma insists that the duties of lawyers should centre around "upholding and maintaining the rule of law as well as defending dignity of humanity," and that "a lawyer should show good conduct, be diligent to the service of his client," while "Judges should recuse themselves from handling cases they have interest."
The Governor said that his administration has made the welfare of lawyers in Imo State a priority since he came to office, paid arrears of salaries he met in office, provided official cars to judges, signed into Law the Criminal Justice Act, in addition to the establishment of Alternative Dispute Resolutions (ADR) to ease justice delivery "and have continued to appoint only men and women of proven integrity into the Bench."
According to him, the provisions of the Administration of Criminal Justice Laws, which he signed into law as soon as he assumed office "was to encourage speedy trial and discourage unnecessary adjournments."
Governor Uzodimma further tasked judges on speedy dispensation of justice, especially as it concerns the common man.
In her speech, the Chairman of the opening ceremony and Presiding Justice, Court of Appeal, Ibadan Division, Justice Chioma Nwosu-Iheme, said she was delighted to be with the lawyers, noting that Owerri Bar remains her Base where she started her Bar assignment.
Justice Nwosu-Iheme described Owerri Bar as one of the best, not only in the Eastern part of Nigeria but the entire Nation.
She said this year's theme is very apt in legal practice in Nigeria and told the lawyers to think again about what they do in courts today with Exparte motions.
In his welcome remarks, the Attorney General/ Commissioner for Justice Imo State, C.O.C Akaolisa welcomed the Governor and all that graced the occasion and thanked the Governor in particular for his financial and moral support to the Bar.
He promised on behalf of the Bar that the lawyers will continue to support his administration.
Earlier in his opening address, the Committee Chairman of the 2023 Nigerian Bar Association Owerri Branch Law Week, Jude Nnodum, said that "for some years now, each year's Law Week had focused on a diversity of issues of national importance," emphasizing that "this year was a time for self-examination, a time to access the state of legal practice in Nigeria."
"This is the reason for choosing this year's theme: "STATE OF LEGAL PRACTICE IN NIGERIA: IMO STATE IN FOCUS."
In his address of welcome, the Chairman, NBA, Owerri Branch, Ugochukwu Damian Alinnor thanked Governor Uzodimma and other legal luminaries for honouring their invitation.

He said: "There is the urgent need to purge ourselves of various interests which tend to restrict us from assuming our pride of place in the court of public opinion and the Nigerian polity. Our aim, therefore, at this year's NBA Owerri Branch Law Week is to check our scorecard, to see whether we are progressing or retrogressing, as well as finding out how to make meaningful progress in this new age "
The event was attended by Judges of the Court of Appeal Imo, Chief Judge of Imo State, Justice Theresa Eberechukwu Chikeka, President Customary Court of Appeal Imo State, Justice V.U Okorie, the Speaker Imo State House of Assembly, Secretary to the Imo State Government, Cosmos Iwu, the Chief of Staff, Nnamdi Anyaehie, former NBA President, Olumide Akpata, among others.