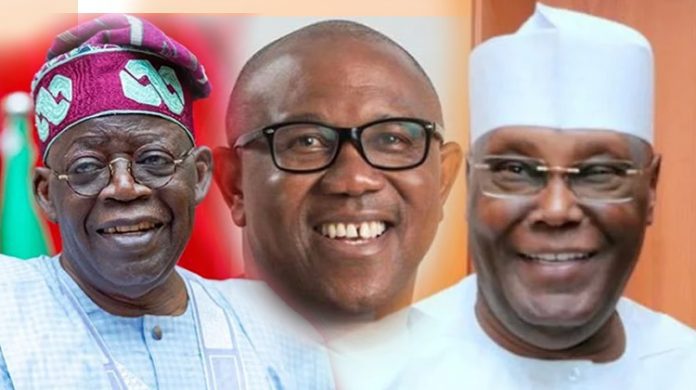 The leading contenders in Nigeria's presidential election have made their last push for support, a week before the West African nation's key election. As the campaign period neared its end, both the ruling party's Bola Tinubu and the main opposition's Atiku Abubakar on Saturday held rallies in the North East, where extremists have waged a decade-long insurgency against Nigeria.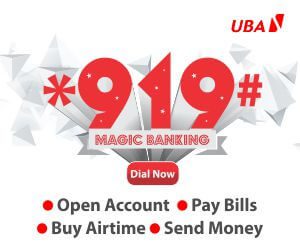 They both promised to improve the lives of residents in the region. On social media, third-party candidate Peter Obi, who has emerged ahead of the other 17 candidates in most polls, said Africa's most populous country needs a "reset and reboot" from the two major parties that have governed Nigeria since it left military rule in 1999.
The February 25 election that would lead to a transitional government is the most consequential vote in many years for Nigeria, a country of more than 210 million people, according to analysts. "This is a battle for the soul of the country considering the challenges confronting the country," said Idayat Hassan, who leads the Center for Democracy and Development that promotes democracy in the country.
Nigeria is struggling with a worsening security crisis that has killed thousands in the past year, an ailing economy that has made citizens poorer, and growing separatist agitations in the southern region that have left the country more divided along ethnic lines. "This is where the future of our state and the country resides — in the hands of PDP," the main opposition People's Democratic Party's Abubakar told thousands of supporters in Adamawa State as they waved the party's red, green and white colours.
"THE FEBRUARY 25 ELECTION THAT WOULD LEAD TO A TRANSITIONAL GOVERNMENT IS THE MOST CONSEQUENTIAL VOTE IN MANY YEARS FOR NIGERIA, A COUNTRY OF MORE THAN 210 MILLION PEOPLE, ACCORDING TO ANALYSTS"
"If you give us your mandate, we promise to lead by our promises to make sure that we have a united country, a peaceful country, a buoyant economy for our country; that we have the best education for our children and also we devolve powers to our states and local governments with corresponding resources," said the 76-year-old, who has taken part in two previous presidential elections, including in 2019 when he lost to incumbent President Mu hammadu Buhari.
In Borno State, the epicenter of the 12-year-long extremism that has upended lives and livelihoods for millions, causing one of the world's worst humanitarian crises, Tinubu, of the ruling All Progressives Congress, or APC, told multitudes of supporters that "renewed hope is here; success is back.
We will take care of all of you." The former governor of Lagos — Nigeria's economic hub and largest city — promised to replicate what he did when he led that state from 1999 to 2007. "We are promising you the people of Borno, you have faced difficulties and challenges (but) that are over now," said the 71-year-old as he addressed supporters waving brooms — the party's symbol. "I can guarantee one thing: "We will revive the economy, we will develop Nigeria," Tinubu said.
The Labour Party's Obi — who has grown from an underdog in the early days of the campaign to become the favorite in most polls — is appealing in particular to Nigeria's young, a large percentage of the country's 93.4 million registered voters. "In this march to freedom, I have not come out for myself! I have come out for the millions of youths that are losing hope in our beloved country!" Obi tweeted.
In a backlash against the two most popular parties, the 61-year-old said Nigeria is not bereft of good governance ideas and plans but is "bedeviled by the impunity" of a small number of people benefiting from the country's resources at the expense of the masses.
The first time Atiku Abubakar ran for Nigeria's presidency, his country was still under military rule and Nelson Mandela was about to win a Nobel Prize for ending apartheid. Three decades later, Abubakar is attempting his sixth run for the presidency, touting his experience as vice president and his business acumen to "rescue" Africa's most populous democracy.
Nearly 100 million Nigerians registered to vote for the successor to President Muhammadu Buhari on February 25, with the country struggling with insecurity from jihadists and criminal gangs, increasing poverty and economic fallout from the Ukraine war.
Commonly known as "Atiku", Abubakar, 76, is running for the main opposition Peoples Democratic Party in a tight race against the ruling All Pro gressives Congress party hopeful Bola Tinubu and Labour Party's Peter Obi. As the PDP candidate arrived in an open-air bus at a rally last week in the northern city of Kano, salesman Oladipo Abodunmin said Abubakar was the man to put Nigeria on track.
"I have seen what he has done, when he was the vice president," he said. Chants of "Goodbye APC, Goodbye APC" rang out in the stadium where some waved the PDP's flags or banners saying: "Just a few steps more father Atiku." Can one of the country's most experienced politicians finally snatch the presidency after multiple failed attempts?
Abubakar is a political veteran with a strong, national party network, analysts and supporters say. Next Saturday's three-way race offers him a better chance than in 2019 when he faced off against incumbent Buhari. "He has a lot of advantages this time round," said Kabiru Sufi, a public affairs lecturer at Kano State College. "Instead of facing one strong candidate, he is facing two or three."
As a Muslim from northeastern Adamawa State he could appeal to parts of the predominantly Muslim north, where the largest blocks of voters reside. Eight years of Buhari's government has also offered the PDP a chance to present itself as a renewed force, party leaders say.
But experts said Abubakar may struggle to capture the younger electorate — most of the nearly 10 million newly registered voters this year are under the age of 34. Dogged by accusations of corruption, which he repeatedly denies, and with decades in politics, Abubakar must shake off an image as an old guard politician with little new to offer. The PDP governed Nigeria for a decade and a half from the end of military rule in 1999 until 2015 when the new alliance APC succeeded in getting Buhari elected.
This time, the PDP chief campaigned on a programme of security, economic revival, national unity and to devolve more power — a popular but sensitive theme in a country where ethnic tensions often flare.
"Today we have a disunited country, today we have the gravest economic challenges as well as security challenges," he said during a speech. "We need people who have the experience, who have the competence, and who have the record." APC rivals have been quick to link Atiku's name to graft accusations from the past.

While he was vice president, he oversaw the privatisation of badly managed state firms, but critics accused him of profiting on the side. He has always denied any charges and was never convicted. His campaign portrays him as a "rags to riches" success with investments in oil and gas and port services. But Labour Party's Obi, who is challenging APC and PDP's long dominance, will likely drain votes from PDP's strongholds in the south of the country, analysts said.
More damaging though maybe is the split with the powerful PDP governor of southern Rivers State, one of the top four states by number of voters. Choosing northerner Abubakar, the PDP broke with an informal agreement that the presidency should rotate between the north and the south, in an unofficial power-sharing deal.
After northerner Buhari, many southerners expected a candidate from their region. Some PDP southerners feel Abubakar upset the party balance. "This sentiment favours two other contenders, Bola Ahmed (Tinubu) and Peter Obi," SBM Intelligence said in a recent analysis. But recent cash shortages after a Central Bank of Nigeria programme to replace old naira notes with new ones have angered voters — becoming another factor in the election as the PDP and APC spar over the blame.
"With elections in Nigeria, it is not over until it is over," said Kano lecturer Sufi, saying anything can happen to give any of the popular candidates an edge."