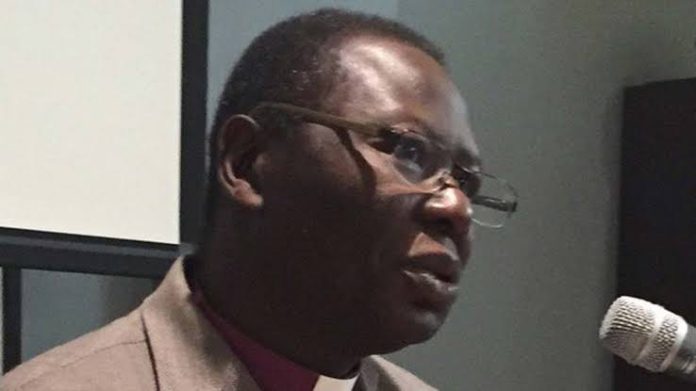 TIMOTHY AGBOR, OSOGBO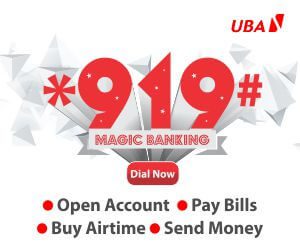 As Catholics and other Christians begin this year's Lenten observances, Nigerians have been urged to repent of their sins and turn to God for mercy.
The Catholic Archbishop of Ibadan, Archbishop Gabriel Abegunrin said Nigerians grounds are wet with human blood, saying that citizens needed to repent of their wicked ways so that the 2023 general elections would bear expected results.
In his 2023 Lenten message, Abegunrin said the Ash Wednesday marks the commencement of the 40 days fasting, prayers and almsgiving and called on Nigerians at large to shun their evil ways and seek forgiveness from God.
He said, "Ash Wednesday is not new to us. For those who understand the Catholic Church well enough, it is having ashes sprinkled on our foreheads as a sign of repentance and in Nigeria really, we need to repent. This is because our grounds are wet with human blood; so much blood has been shed, hence, we need to repent and ask God for forgiveness. Unless the Lord has forgiven us our failings, our voting will mean nothing."
While urging Nigerians within voting age to exercise their franchise, the Archbishop explained that, "the Catholic Bishops of Nigeria just rose from their meeting in Abuja few days ago, and their topic is: "Christian participation in political life and the call to responsible citizenship". Christians must participate in political affairs, showing the way. Some people say politics is a dirty game. It is not the game that is dirty, but the players are dirty. Hence, we are advised to go into politics, and when we get there, after some time, we are expected to make a difference.
"Dearly beloved, let us go out and vote, and vote correctly too. We have been told in our various Churches and Mosques how to vote, but I want to add one thing, and that is how not to vote. Do not go to the polling centre if you don't have your card – you will be disgraced. Stay at home and watch television or listen to radio. No doubt, our nation has gone through a lot. Now let us start a new history with our fasting, our prayers and our almsgiving.
"Let me quickly say that politicians can also find this Lenten season useful. They can change their ways by not using thugs to disturb, or by not encouraging thuggery as well. Therefore, the Catholic Bishops are warning that thuggery will not pay us this time. Let us be gentle, let us be loving, let us be Godly in all things we do.
To have peaceful, free and fair elections in our nation, it is in your hands and it is in my hand. We have to do it the way the laws allow us. Let us obey what INEC is saying. We desire leaders who know the aches and pains of Nigerians. Leaders who can transcend the narrow religious and ethnic boundaries, leaders who will work selflessly for the common good of all Nigerians, leaders who will lift Nigerians from the condition of strangulating poverty and frustration to better levels."
Similarly in his Lenten message titled: "Nigerians Knocking on Heaven's Door," Bishop Emmanuel Badejo of the Catholic Diocese of Oyo, urged Nigerians, especially Christians to leave every negative behaviour and turn a new leaf.
He said, "Lent, is a 40-day season of great hope for Christians. Leading up to Easter, it calls for repentance, the mobilisation of all human, material, and spiritual resources to attract God's mercy and favour on our personal lives and that of our country. This is important for long suffering, exasperated Nigerians especially as we elect new leaders to lead us into the future. L E N T says: "Leave Every Negative Thing." Call it a period for restoration, recovery and you would be right. It is a time when we are really knocking on heaven's door for help.
"By the ashes received on Ash Wednesday, we are called to repentance humility and love. Jesus said: "Repent and believe the good news." The focus of Christians, observing prayer and fasting, is to get close to God in love, holiness, and good works for we cannot claim to be Christians without bearing fruits of good works. Faith without works is dead (Jam. 2:20). Doing good works means living a truthful life by shunning falsehood and deceit. In Lent we fast not only from food and drink but also from doing evil such as murder, cheating, lying, infidelity stealing, hoarding, calumny, backbiting and all sorts of wickedness.
"The three pillars of Lent, prayer, fasting and almsgiving must go together. Praying and fasting without good works is hollow religion. In the election period Christians must resist selling and buying of votes, lying, thuggery and all criminality.
"Lent requires humility in recognition that God is supreme and that he will judge everybody. Christians' conduct, during Lent should demonstrate trust in God and his word which says: "If my people who bear my name humble themselves, and pray and seek my presence and turn from their wicked ways, then I will listen from heaven and forgive their sins and restore their country" (2Chron. 7:14). Beyond all human effort, we must trust God to write even on crooked lines and use anyone."