For close to two decades now, Lilian Amah-Aluko's face has been consistent on local and international television. This actress, writer and movie producer, who is a former Vice-President of the Association of Movie Producers, is one of the most popular female personalities in the Nigerian and international movie world.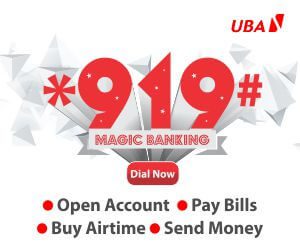 "I started acting in 1996 with RMD (Richard Mofe Damijo) in the movie, 'Out of Bounds.' I saw the notice of audition in a paper a friend bought and I went for the audition and was chosen. The movie is still my most challenging because I was new then; I had to challenge myself to play it even before the great RMD and Tade Ogidan, the producer. It also brought me two awards: the TEMA and REEL awards," she said. Lilian, whose first novel was published in 2010, also spoke on why she ventured into acting and producing.
She said, "I do not direct but I started producing in 2000. I left what people called lucrative careers like banking and aviation because a time comes in a girl's life when you have to do what gives you joy and fulfilment. I needed to wake up in the morning and feel happy that I was going to work.
"I wasn't feeling that anymore while working in the bank. So I had to take my destiny in my hands. Money is good but there is more to life than money. Inner peace, contentment and fulfilment count more for me."
Would she ever leave acting? The actress, who wants to contest for the Presidency of the Association of Movie Producers, said, "An artiste does not retire from his art. I will write, act and produce as long as the Almighty gives me good health and physical energy. Let's just say I am extremely ambitious to be the best I can be and desirous of maximising every talent the Almighty has bestowed on me.
"It has been a mixture of good and bad, rough and smooth. It's like a journey of life. For me, the good aspect of it is that I have had the opportunity to live out my dreams. It has been one of my dreams to be an actress and also a producer. I have had the opportunity to live out these dreams."
She added, "The bad aspect of it is, having been in Nollywood for almost 30 years, I thought the industry would have reached a certain level. Between the menace of piracy and lack of support from the private sector, the industry hasn't grown the way it is supposed to. For me, those are the sad aspects of the journey.
"For instance, some television stations, both terrestrial and cable, buy our content for peanuts because they know that we don't have a choice. But Africa Magic would rather partner with you. Their blockbusters were launched with the aim of ensuring that filmmakers' works were not pirated. With them in the game now, producers too need to up their game
For the concluding part of this story and others, grab your copy of The Point from your nearest vendor