---
The Chairman of Nigerian Automotive Manufacturers Association, Mr. Tokunbo Aromolaran, has linked the dwindling fortunes of the automotive sector to the slow implementation of the automotive policy introduced three years ago. In this interview with ABIOLA ODUTOLA, the Managing Director of VON Automobile Nigeria Limited outlines the challenges, and expectations of Nigerians and stakeholders in the sector from the Federal Government
---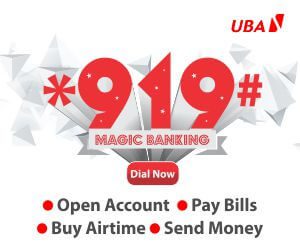 What is your assessment of the Nigerian Automotive industry?
The industry is in a state of 'work in progress.' We are at The Point of moving to the next stage of implementing the National Automotive Industry Development Plan. We want to see that all the elements of the development are put into operation and that it is properly implemented such that the nation can get the full benefit of localising automotive production in Nigeria.
Are you satisfied with the President Muhammadu Buhari-led administration's commitment towards diversification, especially in building a viable automotive industry?
When NAIDP was approved three years ago, the Original Equipment Manufacturers swung into action with a rush of investments into the sector. The vision is to revive the moribund domestic production of automobile in the country, using Nigerians and its local resources, and the impact has been tremendous. More than 12 entrepreneurs have commenced operations but we still have a long way to go to achieve our dream. Statistics compiled by various government agencies, including NAMA, confirmed that a total of about 400,000 vehicles (100,000 new and 300,000 used), valued at over N550billion, are imported into the country annually.
Now, imagine if one fifth of that quantum of imports were assembled locally, using available local resources, the country will be better off. Though, this administration have organised different fora assuring stakeholders that it is ready to continue from where the immediate government stopped, we are looking forward to seeing the government take the industry to the next level and achieving the desired result.
Based on the assurances of FG on continuity, do you have confidence that it can deliver its promises?
Recently, the FG organised a forum, titled, 'Setting and implementing agenda for the National Automotive Industrial Development Plan,' where all stakeholders were invited for a chat on the way forward in the sector. That was a great event because what is has done is to bring all the different stakeholders together to get to understand their various viewpoints and see how they all have key roles in implementing the policy. You may find out that some people have been working against it but we hope FG will clear all doubts and move the sector forward.
Critics argue that locally manufactured vehicles are not competitively priced. What is your take on this?
Aside the relative unavailability of foreign exchange and the fluctuation experienced lately in the money market, the OEMs still can't operate at optimal capacity with the level of patronage. We need volumes to drive down unit cost of vehicles and when viewed against the economics of our industry, the environment has to be right with good policies, implementation of the auto policy, enhanced purchasing power, introduction of consumer credit, government patronage and above all, restriction of imports, including used car imports. Successive governments in Nigeria have over the years battled to move our economy forward, employing different strategies and ploys to energise our docile state and create value to sustain a decent livelihood for the present and future generations of Nigerians. It is time for the government to reel out policies needed to assist OEMs to operate optimally and empower patrons too. What we need is that inspiration to acquire capacity to expand our facilities and produce more units at lower prices and consequently move towards global competitiveness and self-sustainability. It is also important that the government enhances consumers' purchasing power and implement the needed policies to assist the OEMs to produce quality and affordably priced vehicles.
Do you think we can be independent in manufacturing of made-in-Nigeria vehicles?
Nobody is self-sufficient but we are also in a global village where the skills are available and procurable. If we have the mind and determination of other auto industries, we can get all foreign inputs that are required from anywhere in the world. Then, we would be proud to request for external support and we will get it. The most important thing in the long run is to have an auto industry that will add value to the economy and increase the Gross Domestic Product. So, we do not need to have all that is required ourselves; we can procure some of it till we get self-sufficiency.
Some government agencies, like the Industrial Training Fund, have called for the support of members of your association to provide materials they can use in their training centres across the country. Do you suscribe to this?
It is a welcome development because we are still at a very nascent stage. We still need to develop skills in what we call 'Mechatronics.' So, effectively, if they are able to set this up, it could aid the development of the younger people who still need to acquire these skills. And the more pool of skilled labour that we have, the better for us.
What are the challenges facing operators in the industry?
The main challenge is to get all the stakeholders together and have us all speak with one voice; not from a personal perspective but from that for national good. We want to start looking at the industry from how it operates for the nation rather than each of our individual operations.
When we get to that stage, we will be able to work together because we believe market is backing off. We need to make sure that all of us are working to support the auto policy such that Nigerians can get the benefit of it. We are closing ranks and as time goes on, hopefully, Nigerians should be able to see the benefits of the policy being put in place. The policy is receiving a boost by the positive outlook of the Minister of Trade and Investments because without government support, some of these policies are very difficult to implement.
FG should set the environment to ensure we have a conducive and stable environment. We also require it to have a proper buy-in into the policy such that it can help put all fiscal controls in place. For us as industry operatives, the onus will be to work along and ensure the delivery of a proper package to the economy.