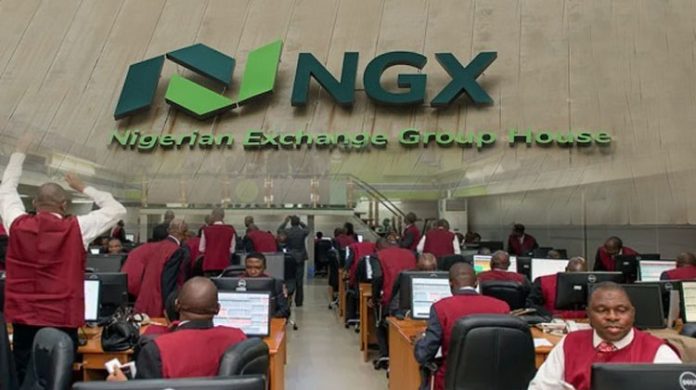 BY BAMIDELE FAMOOFO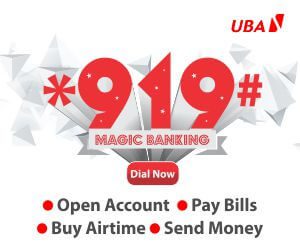 The domestic bourse started the week southward as the All-Share Index moderated by 0.05 percent to settle at 54,888.48 points amid renewed profit-taking activity.
The Exchange recorded more gainers (19) than losers (14) at the close of the trading session as the year-to-date gain of the local bourse rose to 7.10 percent.
Specifically, mid- and large-cap stocks such as WAPIC, STANBIC, NB, CAP, and DANGSUGAR suffered losses following profit-taking by investors with their respective share prices falling by 9.52 percent, 8.52 percent, 3.14 percent, 1.04 percent, and 0.54 percent.
Sectorial performance was a mixed bag, with the NGX Banking and NGX Industrial indices rising by 1.30 percent and 0.06 percent, respectively, while the NGX Insurance and NGX Consumer Goods indexes fell by 0.47 percent and 0.36 percent, respectively.
The NGX Oil/Gas Index remained unchanged from the previous trading day. In the broad and narrow markets, the NGX Premium Index increased by 33 basis points while the NGX Mainboard and NGX-30 indices moderated by 32 basis points and 1 basis point, respectively.
Meanwhile, trading activity was upbeat, with total deals, volume, and value increasing by 3.86 percent, 646.50 percent, and 83.83 percent, respectively, to 3,066 trades, 1.17 billion units, and N2.88 billion. In terms of volume, NEIMETH was the most active stock, with 1.07 billion shares worth N1.58 billion changing hands in 15 deals.