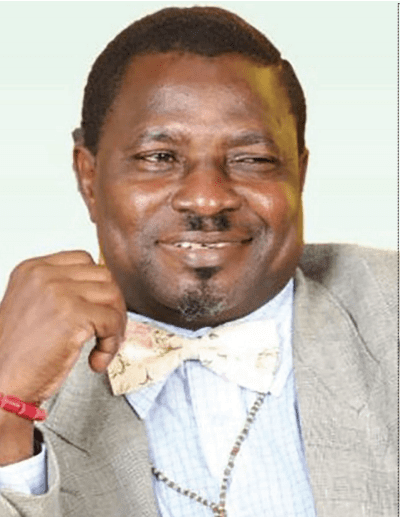 In this interview with MAYOWA SAMUEL, the Lagos State Chairman of Labour Party, Ifagbemi Awamaridi, revealed why the Independent National Electoral Commission failed to include the names of its National Assembly candidates in the forthcoming 2023 general elections. He also alleged that the Labour Party in Lagos State has been infiltrated by the All Progressives Congress and People's Democratic Party. Excerpts: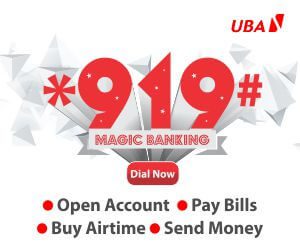 What are your thoughts regarding the appointment of Foluke Daramola, wife of Kayode Salako, another Lagos Labour Party Chairman, the same position which you also hold, as the assistant media director for the performing arts directorate of the APC presidential campaign council?
(Laughs) They're doing their thing. They're all Tinubu's boys and girls. It's going on as they wanted it. They've planted their person into the Lagos Labour Party, in conspiracy with the national officers of the party who've sort of negotiated the interest of the party out to other parties. We're still struggling. The things are being done blatantly, and passing the whole game from Lagos, being the most important state in Nigeria with the highest number of registered voters in the country. They are compromising with Kayode Salako. They brought that kind of character, who is not even a member of the Labour Party, till today. The national brought an illegal document to bring him in.
There seems to be no relenting on Salako's insistence that he's the rightful state chairman of the party. What do you say to this?
I'm still the state chairman because the state chairman is not just somebody who is appointed by somebody. The state chairman is the head of the state executive council which constitutes both the state working committee and the local government representatives. You can't whisk away the structure, there's been a structure and resolutions all along, except they want to go and do the obituary and death certificates of all those people, just like they attempted to do mine for the governorship election, but I busted them. Even on the governorship, Bode George didn't deny having knowledge of Gbadebo Rhodes-Vivour coming to infiltrate the Labour Party, brought in by him and his wife and sent in to come and block me in the party. They are also bringing somebody they are touting as the deputy governorship candidate to him now, one Oyefusi, who has been an APC in PDP all along. You can now see the game that APC has succeeded in planting their surrogate in PDP as a governorship candidate. They are attempting to do the same in the Labour Party which I will not allow to happen. We're the ones holding Lagos, we are the family on the ground in Lagos.
"When I almost became annoyed, and started raising my voice, Abure sent somebody to me. He said Abure told him to tell me that INEC wants to collect N30 million before they can upload Lagos. Yes, I am saying it with all authority, that was what he told me"
Salako said the previous Monday that you submitted the list of Lagos Labour Party Senatorial and House of Reps candidates to INEC late, claiming you did so after the INEC deadline, the reason why the candidates' names weren't included in the final list released by the electoral body. What's the truth regarding that?
If he (Kayode) says I was too late, I don't know where he was when I went to submit? Was he in Abuja in the Labour Party? Has he even yet known the people at the national level at that time? Has he even attempted to join the Labour Party then for him to know what transpired?
So, what brought about the exclusion of your candidates from the final list by INEC?
Good question. After we finished primaries, some national officers came to say they wanted to subdue those who won primaries and bring in some names from different angles. They had collected money from people in Abuja but I told them that it's not possible, that the 2022 Electoral Act doesn't allow that. The Act says that whoever wins the primary is the candidate of the party. I told Abure who claimed to be a lawyer that I'm also a lawyer, you should know this law, you should go through the Electoral Act. I said I have a pedigree, track record, I won't allow that. This has been going on far before the deadline of the submission. A week before the submission, I started asking them to send us the e-mail, which is the normal thing for them to do, and is where all the state chairmen will scan and upload all the documents into. They (LP national) will then be picking it from that email to INEC directly, even giving them less job, that's the system. We won't be able to submit to INEC directly, it's that email they were supposed to send to us that they will use to upload to INEC. They kept telling us "we will send, we will send." There was one Kingsley at the national secretariat, who was the Admin Secretary for Abure, the chairman. They refused. When it was that Wednesday, they didn't send the email, I suspected foul play, because this was not the first time they'll be fraudulent in that manner. So, on Thursday, I called many of the officers at the national office and asked them what was happening, I called other chairmen, I am like a leader of all the state chairmen in Nigeria. Many of the other chairmen said they had given them email, some of them that could not even do digital uploading to the e-mail, they said they should send the document through public transport.
But for Lagos, they were just procrastinating and dribbling us. So, on Thursday evening, I told them it's like you are sabotaging us.
Then, that Friday morning, I took a flight to Abuja, I got to Abuja, I think around 11pm and 12am. When I got there in Abuja, initially, I was not allowed to go up. There was a bouncer there who said they said nobody should go up. I said I'm the Lagos chairman, they even told him that when I come, they should not allow me in. I said in our party that we fund, that I've spent money to fund a whole state for six years. So, I called the person in charge, he said he's not around and that I should come back. I said okay, let me go up and wait. He said no, that they won't allow anybody. I said okay. I then called the guy on the phone, he said he's not in the office and that I should come back. I said no problem. I was bringing some vital documents, so I didn't want to get into an altercation with anybody. The office of the party then, was at Ladoke Akintola Crescent, there's a garden near the place. I waited there for 30 minutes, before I went back. When I returned, the guy, luckily for me, maybe went to ease himself, that's the bouncer who they said should stop me at the entrance. One thing happened, he left the place, so I was able to go up. Immediately I got up, the person that said he wasn't around, I saw all of them there in the conference room, uploading all these things from the email they got from others. I got there, went to see the national secretary to tell him what's happening. He went to them to tell them that Lagos is here. That particular day, there was somebody who was also there, Peter, who was asking them why don't you upload this thing? I have witnesses who cannot deny it. They not told me that one Eje who was supposed to upload Lagos has gone to do something in court, that he's not around and I should wait for him. The national youth leader was there, he was also asking them won't you upload Lagos? They just started being hostile, saying they don't have any business with Lagos.
What do you think was their reason for being hostile?
That was to show that something had happened before I came. When I almost became annoyed, and started raising my voice, Abure sent somebody to me. He said Abure told him to tell me that INEC wants to collect N30 million before they can upload Lagos. Yes, I am saying it with all authority that was what he told me. This thing I'm telling you is still part of the court affidavit that I did, so I'm not just saying it. Kingsley the Administrative Secretary told me that the national chairman and all of them have talked to INEC.
I'm talking from about 12 to 1 o' clock. The deadline was supposed to be by 6, I was there between 11 and 12. Uploading the information of my candidates won't take me up to one hour. At least, some of us are also IT compliant, we know it is done. There were many there, all they needed to do was take each one and start uploading. He told me this was what the chairman told him to tell me, that INEC said they needed N30 million before we can upload, Lagos particularly. I now asked why Lagos? What's the special thing about Lagos that we'll need to pay money to upload? In my own character, they know that kind of thing will not jell with me.
So, after sitting for about five minutes, I went there and called the Administrative Secretary and said let's talk. You people said INEC wants N30 million? He said yes. I asked, is there somebody there (INEC) that wants it? He said yes? I said put me on with that person, let me negotiate with him, I will raise the money from Lagos right now, and I will send it to him. Suddenly he asked if I'm sure. You, Prof. will pay that money? I said yes, immediately, because time is going. Let me discuss and negotiate with the person, put the person on to me. He now said I should wait, he went to the chairman's office, then came back and said what happened now is that they said no, don't pay any money, let's see how we can do it, let's see how we will be able to upload it. They started wasting time. While they were doing that, I had my own people too who were giving me information about INEC. The people they said they were talking to, who they claim wanted N30 million, were not even in Abuja. They were then in Ekiti, it was Ekiti election at that time, so I don't believe them. So, this was the gang up they did against us. At the end of the day, they continued to waste time until it was 6pm. When it was 6pm, the national chairman came up and started shouting Lagos is late, I'm late. I laughed, because what I saw that day showed me that these are not the people that can lead the kind of revolution and movement we are talking about, they can't. These are people that are just concerned about their meal ticket, making money. I kept quiet, they still told me to wait, that they were still going to open the portal, maybe by Monday, since that day was Friday and the weekend wasn't working days. That's since APC and PDP too, it's not all their names that have gone, they will open the portal. I said okay, I've already gotten my information from people in INEC. I knew it wasn't possible because this was digital, so I waited. On Tuesday or Wednesday, the Administrative Secretary then called, saying they wanted to open the portal, they didn't know the time, that I should quickly send N5 million, no more N30 million. Almost after a week, they opened the portal, he said he wanted to open the portal for some people, please send N5 million. I said Okay, the money will get to you straight away.
As state party chairman, what are you doing to ensure that these names get included?
When it was Monday or Tuesday, we already sent a petition to INEC on the matter, that people did primary, but the national arm of the party refused to upload those names. We were then requested to go and bring evidence of the primaries. We have evidence, because I supervised in Lagos which INEC called the best primary in Lagos. This was the week after the deadline. I didn't tell them we were submitting a petition to INEC because they will stop it again. I had already submitted the petition to INEC. That time, Lawan's case was prominent. I had a discussion with the legal department of INEC, and they said the best thing they'll advise us to do is that they will work on our petition, but that it will be better for us to go and get a court order for them to upload. That is the stage we are at. We tried to see if we can get the Certified True Copies so that we can use it to go to court but it was not possible, so we decided to wait and see whether they will work on our petition for the deadline of the 20th of September. We then filed actions that despite our petition, they did not release the names of those that did the primary and make them the candidates of the party. This is what they have cost us. The primary had been done before Obi came. The people that did the primary before Obi came are the genuine candidates. Salako that was talking, was talking out of ignorance. They backdated it to 18th of May, so whose responsibility was it to go to Abuja to submit names. So you can see the fraud?
"These are the kinds of characters that are saying they want to midwife a movement that will change Nigeria. We can't allow these people to mess up the movement"
Are you suggesting that the Labour Party that's working so hard to ensure Peter Obi wins next year's presidential election, is intentionally working against its states' candidates?

Let me also tell you the one that is paramount now, which shows what they've been doing in all the states. In Ebonyi, the Labour Party governorship candidate of the state is also the state party chairman. He went to court and won the case on August 3. They were in court, they decided to go and do the Certified True Copy of the document that was sent to INEC from the national arm of the party. Do you know what they discovered? You know INEC works with Form 11b for withdrawal. In that Form 11b, on one side, you have the picture of the person who is withdrawing with his signature under his picture. On the other side, you have the picture of the person who is replacing his signature under. The national chairman and the executive will then witness these signatures, the heading is notice of withdrawal, and it's called Form 11b. It's an INEC form which you'll download and fill. Now, this Form 11b for Ebonyi was a big fraud.
The signature of the governorship candidate, Eze Oko, that they said withdrew, was forged. Apart from being forged, the document was so fraudulent because the date of the withdrawal was 3rd of August, the date the person that replaced signed his INEC form on oath was 2nd of August, which indicates that they had done the so called replacement primaries before 3rd of August, but he now sent it on 3rd of August, that means they had done the primary before the withdrawal.
That's what that document is purporting. That 3rd of August that the withdrawal was done, funny enough, was the day the judgement was given. So, does it mean that while the guy was in court on the day of judgement, he went to sign the withdrawal form? The matter has been sent to the Inspector General of Police, he's on the matter now. The policemen have worked so hard, they've gone to INEC to confirm the documents, I believe they would have gone to the bank or maybe they will go to the bank of the person who they said withdrew, to get a confirmation of the normal signature of that person, as against the forged signature.
The matter is against the national secretary, the organising secretary and some other people. The Ebonyi case was simply about the owner of Barcelona, Okereke in Abuja. He said he was going to compromise them and that they should leave out the Ebonyi person who was the candidate. He had lost the APC primary, and he said he was going to take up the Labour Party. So you can see all these compromises. When you see all these documents, you will see all those names there. We have a forum for state chairmen, after that, we got to know many state chairmen, who realised that this was what they've been doing to all the states. So, you can see what happened when one Arabambi was on TV saying I had turned in my withdrawal letter. That's what they do all over the place. They will just forge people's signatures and say you had withdrawn, and they will tell you to just go. These are the kinds of characters that are saying they want to midwife a movement that will change Nigeria. We can't allow these people to mess up the movement.
You were the governorship candidate of the party in 2019, but you couldn't achieve the desired result. How do you see the stronghold of the ruling APC in Lagos?
APC offered me N800 million before the 2019 election, it's on record. It was for me to submit all our agents' cards to them. If you submit your agents' cards, it's just like you are not contesting. I was the chairman of the Labour Party in the state and the governorship candidate in 2019. They said they wanted to exchange it for the money, but I refused. The moment you submit your agents' cards, you are not in the election, they'll just carry those cards and put them on some peoples' necks, and they will be the ones bearing the Labour Party in the election. After I refused, during the election, they brought in another strategy. They chased away all our Labour Party agents from the polling booth. No single one of them was allowed to stay at the polling booths. We took this to the tribunal, and we won. The game is on from the APC and the PDP but the funniest thing is for these national officers to allow themselves to be compromised, it's very sad. My name is still the one that has been published by INEC as the Lagos governorship candidate, and it has not changed. Despite that, we've gone to court that the name mustn't change because I've not withdrawn. I even went ahead to do a declaration under oath at the Federal Height Court in Abuja. We are seriously on course. I am the status quo, I am the one published so far, and I've gone to court that the name should not be changed. Even before the September 20 deadline, they still attempted to push in their names to INEC but INEC did not accept because they did not do primaries. The position of INEC is that you need to have done primary before they accept your name. But we are going to overcome all these compromising elements because if we say we want to change Nigeria, we have to change ourselves first.