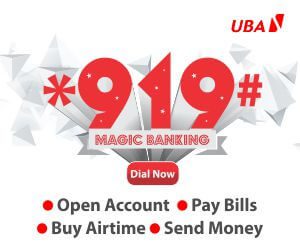 BY BENEDICT NWACHUKWU, ABUJA
The duo of senatorial ticket winners in the recently concluded All Progressives Congress primaries, Bashir Machina of Yobe North Senatorial District and Sam Onuigbo of Abia Central have asked the court to confirm them as rightful winners of the primaries in their respective states.
While they embark on the pursuit to recover their mandates, the case of Abia Central seemed more complicated as Emeka Atumah whose name was earlier sent to INEC by the APC has obtained an order of the court compelling INEC and APC to publish his name as the rightful candidate of the party for Abia Central Senatorial District in the 2023 election.
Chidi Duru, a chieftain of the APC and Deputy National Organizing Secretary of the party while disclosing this, has debunked reports that the party's National Chairman, Abdullahi Adamu, promised to return APC senators who lost their primary elections back on the ballot in 2023 stating categorically that Adamu could not have made such unrealistic promise.
Recall that following his august visit to the National Assembly amid threats of some of APC Senators to defect to the opposition parties, Adamu was reported to have assured the lawmakers that the party will return them to the ballot.
However, Duru said the APC chairman could not have made such a promise in view of the provisions of the Electoral Act 2022.
He observed that the Electoral Act has to a large extent whittled the powers of political parties and even removed their ability to substitute a candidate at will, as was the situation in the past.
"The only condition in which the party can substitute any candidate is either the candidate resigns and says he is not running or the candidate dies. The power to substitute at will is no longer there. So it was not possible for the chairman to have made that promise at the Senate. I mean to go to the Senate to consider a barter arrangement to necessitate a quid-pro-quo.
"I'm in the party and I can tell you our candidates emerged through the primaries and in accordance with the guidelines and INEC observed the primaries."
In his words, "what the chairman did was to reach out to the lawmakers to encourage them to keep faith with the party and to look out for opportunities that are available to them although they may not be returning to the parliament in the ticket of the party."
He, however admitted that the APC National Working Committee submitted the names of the Senate President, Ahmad Lawan as a candidate of the party for Yobe North and Emeka Atuma for Abia Central Senatorial District in place of the winners of the primaries.
Pressured to give further insight into the circumstances that forced the NWC to take such action, Duru said the issue is sub judice as the two cases are before the court.