Stabbed mother 19 times
He was a psychiatric patient – family source
Babalola Babajide Rotimi (Snr.) struggled through life in his early years, but he braved the odds with a steely heart. When it was time to take a life partner and start raising a family, his first marriage was troubled. After only one child between him and his estranged wife, the union broke down irreparably.
He remarried, and shortly afterwards, fortune began to smile on him. With things looking up and businesses thriving, Rotimi could afford the good things that were once luxury to him. So, he made up his mind to give his children the best of education, which he was not privileged to access because of his background.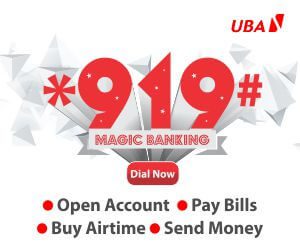 After Rashidat, a product of his first union, Babalola Rotimi (Jnr.) was the first child of his second marriage and his first boy. He was naturally pampered from birth. When he graduated from high school, Rotimi (Snr.) decided to send his young ward overseas to access the best of tertiary education. And Dublin in the Republic of Ireland was the choice.
Young Rotimi left for Ireland in high spirit. But he soon lost focus in his academic pursuit and began leading a dangerous life. Perhaps due to his comfortable background and his pampered upbringing, he caved in to peer pressure. He took to drugs as pastime and became an addict. His activities later caught the attention of authorities in the city and he was reportedly put under close observation.
Family sources told The Point that "when it became obvious that the Dublin authorities could no longer handle his matter, his father was advised to withdraw him from the school with a view to seeing him go through rehabilitation in Nigeria."
On return to Nigeria, Rotimi (Jnr.) was reportedly sent to Yaba Psychiatric Hospital where he was put through a regime of treatment and placed on special drugs by doctors.
He stabbed his unprepared father repeatedly, up to 41 times, on
the chest till he collapsed and started reeling in the pool of his blood. The screams from the father attracted his mother, Madam
Adijat, who was relaxing in the next room.
One of our family sources said, "At the very initial stage, Rotimi was cooperating with the doctors at Yaba. Months after, he started showing a different character. He told the medical personnel that he was no longer interested in the drugs being administered to him daily. His parents were contacted to prevail on him to continue taking the drugs.
"His father was livid. He scolded him, told him to see beyond the immediate and urged him to continue with his therapy. But Rotimi told his dad that he no longer wanted to be confined to Yaba Psychiatric Hospital.
He pleaded that he would want his parents to rent an apartment for him, which should not be too far from his father's house in Magodo. His plea was that he wanted to be close home and feel the pulse and aura of his parents."
Our correspondent gathered that his parents bought the idea. They rented a cosy apartment for him along Ikosi road in Ketu, Lagos. But that decision, it does appear, was their greatest undoing. Rotimi was apparently not yet stable enough to be allowed that luxury again and, worse still, be unleashed on the society.
One of the family sources added, "Rotimi was elated when the tastefully furnished apartment was finally given to him. He told his parents that he would never get involved in any deviant behaviour again. He then pleaded with them to allow him visit their Magodo home twice in a week."
Convinced that Rotimi (Jnr.) had turned a new leaf, his parents consented. But trouble lurked at the corner. Shortly afterwards, father and son began to have minor disagreements that would end in altercation before intervention from the mother or other
people present often doused the situation.
One of such altercations reportedly occurred sometime late last year at the father's BBR petrol station located in Palm Avenue, Mushin. And Rotimi (Jnr.) ended up beating his father before eye-witnesses could separate them. He was said to have told his father after that incident that he would be the one to kill him.
According to investigators at the Lagos State Criminal Investigations Department, Panti Street, Yaba, Lagos, the events that led to the eventual death of Rotimi (Snr) began on December 2, earlier this month. The young Rotimi had paid a visit to his parents and offered to have a closed-door talk with his father. His
father was said to have obliged him. Midway into their discussion, however, his mother, Mrs. Adijat Rotimi, was said to have been drawn by an altercation between father and son.
That day, Rotimi rudely slammed the door on his father's face and
promised to come back. And though shocked, the father was said to have taken the development as inconsequential. Our correspondent gathered that, on the following day, December 3,Rotimi made good his promise, by showing up at his father's house on 11, Ibiyemi Street, Magodo GRA Phase 2.
According to a police source, who asked not to be named, he was said to have arrived calm and calculated, hiding a kitchen knife under his trousers. He sat calmly beside his father and apologised for his misdeed the previous day. Disarmed by his son's first approach, Rotimi (Snr) was said to have cautioned his son against a future recurrence and even explained the danger inherent in arguing with the elderly.
But in a twist, their discussion again became heated with young
Rotimi confronting and threatening his father, brandishing a table knife. In no time, the matter was said to have gone out of hand. The son overpowered the father and began to stab him repeatedly.
The police investigator said, "He stabbed his unprepared father repeatedly up to 41 times on the chest till he collapsed and started reeling in the pool of his blood. The screams from the father attracted his mother, Madam Adijat, who was relaxing in
the next room. "As the mother came to the scene, Rotimi Jnr also attacked her with the same weapon. But the woman feigned
death as she also collapsed by the door."
Satisfied that he had killed his parents, the assailant was said to have removed his father's mobile phones, ransacked the house and made away with huge sums of money in both local and foreign currencies. Neighbours, who reportedly heard the unusual noise and rushed to the house, later reported the incident at
the nearby Magodo Police Post.
Police detectives, who visited the crime scene, were said to have rushed Rotimi's mother to a nearby hospital where she received immediate medical attention, and evacuated the body of the father, who, by then, was stone cold, having reportedly lost a lot of blood.
Further investigation by The Point indicated that after fleeing the scene of the incident, Rotimi Jnr made straight for his father's petrol station at Palm Avenue, Mushin office, where he reportedly
told the Manager that his father directed that he should come
and collect the weekly sales proceeds.
Suspicious, the Manager was said to have put up a call to the father only to hear the mobile phone ringing in Rotimi's pocket.
"The standard practice was not to give money to Oga's son. So, I became suspicious and then decided to crosscheck.After I did that, the boy disappeared into thin air," the manager wrote in a statement he made to the police.
In the aftermath, detectives at SCID, Panti, placed Rotimi on the wanted list and classified the matter as a priority investigation. Police formations across the country were put on the alert and
a manhunt was launched for the fugitive. According to Police sources, Rotimi was later arrested around Jakande Estate, Isolo, Lagos, on Saturday, December 10.
An independent source told The Point that the deceased father had been buried in his Ila-Orangun home town on December 6, while the mother is recuperating at an undisclosed private hospital in Lagos.