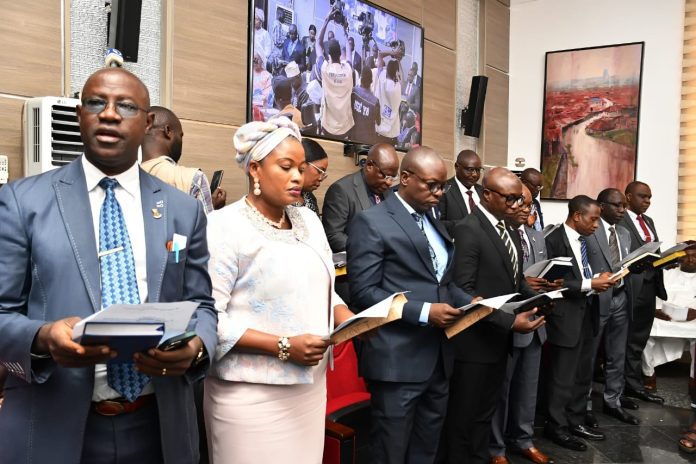 The Governor of Oyo State, Seyi Makinde, on Wednesday, swore in 16 newly confirmed Commissioners by the state House of Assembly.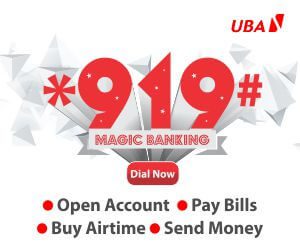 He also officially swore in the new Secretary to the State Government, Kudirat Adeyemo, and also the former acting Head of Service, Olubunmi Oni, into the substantive position of the HoS.
Performing the swearing-in at the Executive Chambers, Governor's Office in Ibadan, the state capital, Makinde, who also swore in the 13 newly promoted Permanent Secretaries and the newly appointed Accountant General of the state, Kikelomo Adegoke, expressed confidence in their capacity to bring their wealth of professional experiences to bear on governance.
The governor disclosed that it was the first time the state recorded a cabinet well represented from all the 14 Federal constituencies in the state, urging the new cabinet members to see their appointments as a call to service and not for personal aggrandizement.
Makinde said, "To you all, this is a call for more work. Some of the commissioners worked with me during the first tenure and some of you already know how I worked and nothing is going to change. Some people have said that second-term administrations are usually very elapsed because they are not looking for anything. Well, we are looking for a strong legacy to give back to the state. So, we are not going to let our people down.
"I want you to know that we have a lot to do for our people. We already prepared the roadmap for sustainable development 2023-2027. Please, key into it. These are very difficult periods. A lot has happened in this second tenure, and from what we have seen, a lot will be required from us. Please, there should not be laxity. You have all taken the oath of office and I expect you to deliver according to the oath you have just taken."
He, therefore, assured them that he would continue to provide a platform that would engender personal growth while pursuing the overall development of the state.
The new commissioners and their portfolios are Akinola Ojo (Finance); Tunji Babatunde (Budget and Economic Planning); Seun Ashamu (Energy and Mineral Resources); Biodun Aikomo (Justice); Toyin Balogun (Women Affairs and Social Inclusion); AbdulMojeed Mogbonjubola (Environment); Williams Akinfunmilola (Lands, Housing and Urban Development) and Wasiu Olatunbosun (Culture and Tourism)
Others include Dotun Oyelade (Information), Segun Olayiwola (Local Government and Chieftaincy Matters); Fausat Sanni (Special Duties); Daud Sangodoyin (Public Works and Transport); Olasunkanmi Olaleye (Agriculture and Natural Development); Demola Ojo (Trade, Investment, Industry and Cooperatives); AbdulWaheed Soliu (Education, Science and Technology) and Adeniyi Adebisi (Establishment and Training).