In recent times, some youths have been exploring their hobbies to make money. Instead of wasting time at home or waiting for white collar jobs, a lot of them, whose hobbies are shopping and cooking, now offer these services to some corporate or career people who are too busy to run the errands themselves. It is cost and time saving, especially when the errand firm is efficient.
When errands are run by such firms, it takes a lot of stress off the clients and it also reduces impulse buying. Services within this context can range from shopping for clothes, shoes, food items and cooking in the home of the client.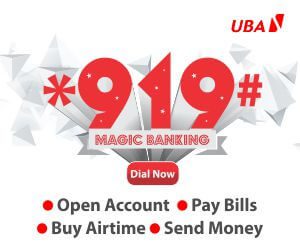 HOW IT WORKS
The Chief Executive Officer, Errands limited, Yemisi Adejobi, says running errands and doing personal shopping for people has been her hobby since she was a kid.
Adejobi explains that her firm helps its clients to buy personal items and also goes as far as buying food items to cook in the house of the client.
According to her, she communicates with her clients via voice call and sends images via whatsapp or BBM about items to be bought before payment.
She says, "Imagine having someone to shop for you. It takes the stress off you and saves time. It is cheaper and economic for individuals to outsource such services to firms that can handle them.
"A lot of people prefer my firm to come to their homes to prepare different types of food and soups, because we buy ingredients in the market, take them to their homes and prepare them in the presence of the client or a relative, unlike other food vendors whose ingredients or seasoning you are not sure of."
The Chief Executive Officer of OLARSLIM, Ms. Olawunmi Adewale, who started the business two years ago, admits that the business is lucrative. With an average income of N30,000 weekly, she prefers the job to some bank jobs that pay little for so much stress.
"I started the business due to the compliments I got from people when I dressed up, especially the choice of my jewelry. A lot of women out there love nice clothes and jewelry but they don't have the time to get them or they find it difficult to make a choice themselves. A lot of them also buy on impulse and that makes them waste money. But if I go to the market for them, I snap the image and send to them; if it's okay, I pay and deliver with little commission," she explains.
ADVICE
When selecting personal shoppers, always check their background to ascertain who they have worked with previously. Also, call their referees to confirm their claims. In most cases, this saves you time and money.
WHAT YOU NEED
Start-up capital for a personal shopping service can be relatively minimal. You hardly need any initial investment in inventory. The biggest challenge a home-based shopping service firm encounters is usually the method of transportation used by the shopper. It will be easier if you have a car in order to get to many locations, since most of the time is spent shopping. But if you don't have one, shopping can still be done using the public transport system, depending on the volume of goods procured for clients.
As a Personal Shopper, you must be good with colour, shopping, putting things together and knowing what someone else will like, what they can wear and what will make them look good and feel good. Some even apply their shopping skills as part of their image-consultancy business.
Personal shopping service involves assessing clients' psychological profiles to give lessons in etiquette, which many shoppers consider as the fun part.