A commercial bus driver, Moruf Mohammed, has allegedly raped a sevenyear- old primary one pupil (names withheld) in the Sabo area of Ikorodu in Lagos.
Mohammed, 48, allegedly defiled the minor when he met her alone in her parents' home where he had gone to pay the N5000 consultation fee earlier charged him by the mother of his victim, Kuburat Hassan, for some spiritual assistance.
Our correspondent gathered that the mother of the victim, who is a prophetess in one of the white garment churches in the area, had been conducting deliverance prayers on the commercial bus driver before the incident.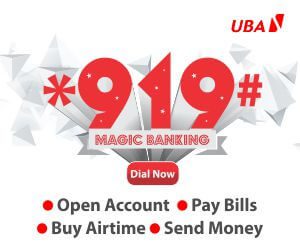 The mother of the victim, who spoke with our correspondent, expressed disappointment with the bus driver who she claimed she was trying to save from spiritual problems.
"I am a prophetess at a church in Ikorodu. Morufu was brought to me by one of his friends over a problem in his life. And after prayers, I told him to go on fasting while I helped him with some prayers, deliverance and spiritual fortification that would cost him N5000. After the engagement of the day, he deposited N300. Since then, I didn't see him again; only for him to come back and defile my little daughter," she said.
Recounting how she discovered that her client had raped her daughter, Hassan said, "On getting home from an outing on that fateful day, I saw my daughter lying on the mat with blood stains on her cloth. I was scared and quickly checked the cloth, only to discover that it was from her underwear, indicating that she had been defiled. So, I rushed down to her school and asked the teachers if anything was wrong, but they too were surprised and told me she left the school without any problem. So, I had to go back home and asked her who did it. After asking her several questions, she opened up that it was Mohammed who came for prayers days ago. Immediately, I reported the case at Igbogbo police division, where I was told to take care of my daughter while I also track the suspect for them.
"As God would have it, he called me at about 6pm and said he was in my house but only met my youngest daughter whom he gave N1000. With his explanation and shaky voice on the phone, I knew he was the culprit. So, I cajoled him to come around for the soap and other materials he would use for his deliverance and fortification. On his arrival, I stylishly persuaded him to enter the house, then I raised the alarm and took him to the police station where I earlier reported the case." The minor, who was later referred to a private hospital for treatment, also shared her ugly experience in the hands of the bus driver.
"I am in primary one at Jawaitu Primary School, Ikorodu. Mr Morufu came to our house almost immediately I arrived from school around 1pm. He first asked of mummy before he put me on the mat and used his finger under me. After this, he slept with me. I shouted but he covered my mouth with a piece of cloth. When he was leaving, he gave me some money," she said.
The distraught minor urged the police to beat the commercial bus driver, "and cut his 'thing'."
The suspect however denied that he defiled the minor, claiming that he was framed by the young girl and her mother due to a certain disagreement he had with her over a secret love affair between them.
"I didn't defile the young girl. She was taught all she has said. And I know all these happened to me due to the quarrel between me and her mother with whom I had a love affair,"Mohammed said.
The Public Relations Officer of the Lagos State Police Command, Dolapo Badmos, confirmed the incident.
Badmos, a superintendent of polic, added that the suspect was already in police custody undergoing interrogation and would be prosecuted.
"The suspect is already in our custody, and we are to ensure he faces the law as consequence of his misdeed," the police spokesperson said.