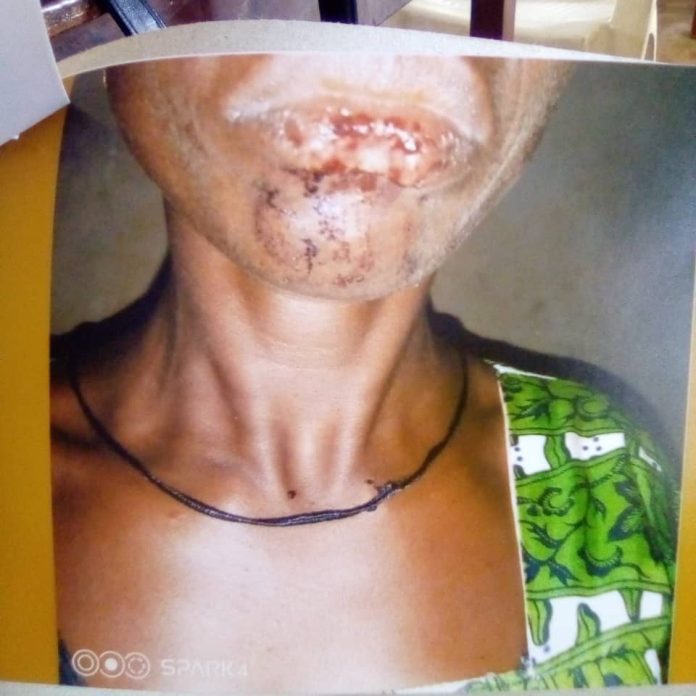 BY AGNES NWORIE, ABAKALIKI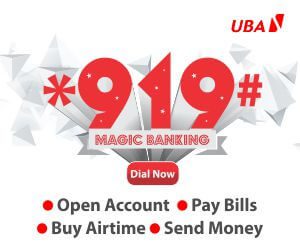 A woman, Mrs. Chinwendu Mbam, has approached a Family Law Centre in Abakaliki, Ebonyi State to seek justice against her husband, Ogwa Mbam, who allegedly assaulted and threatened to kill her on the allegation that she allowed goats to destroy his rice farm.
Chinwendu, a female farmer and mother of eight from Okwereike Agbaja community in Ebonyi Local Government Area of the state, prayed the Centre to stop Mbam from denying her access to her properties as a result of the conflict between them.
She explained that whereas it was the fault of their children, Mbam angrily pounced on her, bit off her lips and ear and beat her blue and black.
Mbam is said to be married to two women.
Chinwendu accused Mbam of causing her grievous bodily harm, threat to life, emotional stress and squandering her farm produces at the slightest provocation.
She claimed that she took one of her children for treatment at the hospital at the time of the incident, adding that she pleaded with her husband to overlook the matter.
She alleged that the man insisted that she and the children must leave the house. This, she explained, was despite the fact that she agreed to pay for the loss incurred on the farm.
Chinwendu said that she refused to leave the home because Mbam often takes advantage to exploit her for her harvest on the farm. She stated that Mbam resulted in beating her because she refused to leave the house as he ordered.
The woman prayed the Centre to compel Mbam to sign an undertaking to ensure her safety and for the welfare of their children. She also wants the Centre to compel her husband to be responsible for her medical bills and the release of the proceeds of her sold farm produce. She said, "I am the second wife to my husband, Ogwa Mbam. We are from Okwereike Agbaja in Ebonyi Local Government Area of the state. I have eight children for him but my problem is that every year, after the cultivation of my farm, my husband would create a fight between us, pursue me out of the house in order to harvest, eat and sell my farm produce with his first wife.
"After cultivating some crops, on 19th October, our children tied some of our goats near his (Mbam) rice farm. The rope on one of the goats was cut and it entered my husband's rice farm and fed on the plants. I was not at home that day because I took my last child who was sick to the hospital for medical attention. When I came back from the hospital, he told me that the goats feasted on his rice farm.
"I went to assess the damage on the farm immediately and took the goats away from there. On getting back, he told me to leave for my parents' house. He said that I would pay for the damaged plant and I accepted in order for peace to reign. Despite this, he insisted that I must leave his house.
"He does this almost on a yearly basis so that he could enjoy my farm produce with his first wife. As I was pleading with him to forgive the children for letting the goats damage a part of his rice farm, he threatened to kill me. Before I could understand what was happening, he grabbed me, bit off my lips and ear.
"I demand that this court compel him to pay for my treatment and that he should release the crops that he harvested from my farm last year or its proceeds to me. He should also sign an undertaking to ensure my safety, start providing for the eight children and to compensate me for the pains he caused me."
The village head, Nwogbaga Bernard, who was present in court, said, "I have been the head of Okwereike Agbaja village for six years now. This woman is very hard working. In fact, God blesses her farm. I think their problem is envy. He (the husband) causes problems at every harvest and sends the second wife packing.
"When the woman comes back home, she would have to start from scratch again."
Elizabeth Nwali, Chairman of the Resolution Centre, said that the matter could not proceed as a result of the absence of the defendant in court. She, therefore, adjourned the matter till November 1 for hearing, saying that a fresh summons should be served on Mbam.