BY AGNES NWORIE, ABAKALIKI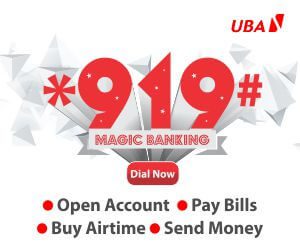 A young man, simply identified as Awoke John, a native of Ezzaofu community in Izzi Local Government Area of Ebonyi State has been apprehended and paraded around the community for allegedly stealing neighbour's cooked yam porridge and eating it.
Some of the community youths tied the suspect's hands and legs, gave him 24 strokes of cane and ordered him to uproot a big tree in the neighbourhood within a week as punishments for the act.
John, popularly known as ijere, was accused of removing a pot of yam porridge that was still cooking from fire. He allegedly took it to his room and consumed the content.
Following the alarm raised by the owner of the food, Mrs Lucy Adagba, some residents, who had constantly accused John of stealing, searched the suspect's room and discovered an empty pot.
They dragged him out of his room and paraded him at their village square and other strategic locations in the community.
Adagba said the found pot was the same pot she used in cooking yam porridge recently, adding that John allegedly took away the food before she was done cooking it.
"On that Saturday evening, on my way from the market, I saw John in our neighborhood walking around aimlessly. I never knew he had plans to starve my family. As my pot of porridge was cooking, I went into the house to get my soup pot for warming but I didn't meet the food on fire on my return," the mother of four explained.
Speaking with our correspondent in Abakaliki, the village Chairman, Ojeogu Abraham, noted that they resorted to punishing offenders of minor offences to serve as deterrent and reduce the rate of criminal activities in the community.
"Parading, flogging or any other form of punishments to thieves are our usual ways of resolving some minor issues in the community. We understand that the Correctional Centres in the state are already filled up beyond their capacities. Instead of handing the apprehended thieves over to the police who will only collect bribe and let them get to the community even before us, we decided that any suspect found guilty would be paraded, flogged or asked to sweep the village square for a number of days or weeks. When the thief becomes notorious, we are forced to banish him from the village for a period of five years, according to our newest Constitution,"Abraham said.
The Head of the village vigilante group, Justice Ukpabi, corroborated the village chairman and accused the suspect of being in the habit of stealing one thing or the other in the area.