A man, Akeem Akolade, is now in trouble for allegedly injuring his younger brother, Sulaiman Akolade, in his left eye over a missing N1,000.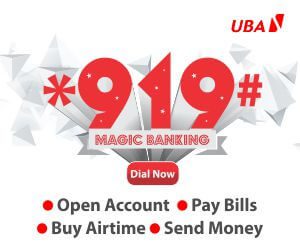 Following the incident, the police in Oworonshoki, Lagos, arrested Akeem Akolade over the injury he allegedly inflicted on the left eye of his 11-year-old
brother.
According to an eyewitness, trouble started for Akeem, when, upon discovering that his N1,000 was missing, he accused his younger brother of stealing the money and made strenuous efforts to retrieve it from him.
When Sulaiman, a primary four pupil of Ayeroju Primary School, Oworonshoki, insisted that he knew nothing about the missing money, Akeem was said to have got hold of a cane with which he gave his younger brother some strokes to make him to confess to stealing the N1,000.
But while beating the 11-year-old boy, a stroke of the cane mistakenly landed on Sulaiman's left eye, resulting in some injuries.
Since then, tears have continued to stream down Sulaiman's left eye as a result of the injury he sustained while he was being beaten with a cane by his elder
brother.
The eyewitness, who pleaded anonymity, said neighbours, who felt concerned about the eye injury sustained by the young boy in the hands of his elder brother, took him to a hospital for treatment.
He said the concerned neighbours also drew the attention of social workers to Sulaiman's plight.
The social workers, he said reported the incident to the police, who immediately got Akeem arrested.
According to the eyewitness, "Master Sulaiman Akolade, an 11-year-old, primary four pupil of Ayeroju Primary School, Oworonshoki, was injured in his eye by his elder brother. He was using a cane to beat him, and unfortunately, the cane fell on his left eye. The eye has continued to produce tears since last week. The boy was alleged to have stolen N1,000."