A Magistrate court sitting in Osogbo, Osun State on Friday sentenced a 28-year-old man, Akintunde Olatunde to 36 years jail term for stealing soup ingredients and other household items.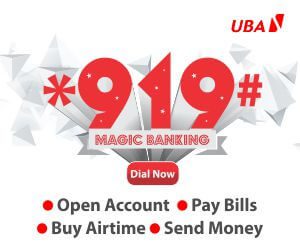 Police prosecutor, Inspector Fagboyinbo Abiodun, informed the court during the hearing of the case that Olatunde and others at large committed part of the offence on or before June 10, 2016 at the Omobolanle area of Osogbo.
Abiodun said the accused person broke into the shop of one Dunmoye Abideen and stole soup ingredients like pepper, tomatoes and palm oil valued at N900.
He said the accused also broke into the house of one Afolabi Temitayo and carted away his television antenna valued at N1,500 and a refrigerator.
The prosecutor noted further that Olatunde, on another occasion, on May, 5, 2016 at Omobolanle area, broke into the house of one Gabriel Oke and stole household items, including a mattress.
Olatunde, said to be a student of a theology school in Osogbo, also broke into a church, Comfort Life Mission International, Halleluyah Estate in Osogbo on June 7, 2016 around 4am and carted away two wall fans valued at N9,000.
The prosecution further informed the court that the accused burgled a chemist and stole some drugs.
The police prosecutor told the court that luck ran out on Olatunde when he was at a shop located at Rinsayo area of Osogbo on June 8, 2016, where he had successfully carted away a half bag of mama gold rice, 10kg size of semovita, two cartons of indomie noodles and half bag of chicken rice, belonging to one Kikelomo.
The prosecution said when Olatunde's house was searched, all the stolen items were found there.
Olatunde pleaded guilty to all the 12 count-charge slammed on him by the police.
The accused informed the court that he gave out some of the stolen items to some of his neighbours.
He prayed the court to temper justice with mercy in sentencing him.
The presiding Magistrate, Olusola Aluko found the accused person guilty as charged and convicted him, accordingly, on all the 12 counts.
Aluko then sentenced Olatunde to three years imprisonment each for the 12 counts but gave him an option of fine of N2,000 for each of the counts.