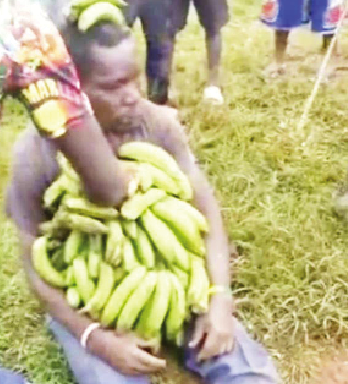 BY AGNES NWORIE, ABAKALIKI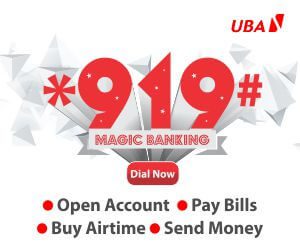 A middle-aged man, David Nwankwochita, has been arrested and paraded by members of his community for allegedly stealing a bunch of banana.
The inhabitants of Imeabali village in Ezzama community, Ezza South Local Government Area of Ebonyi State, having apprehended Nwankwochita, subjected him to taking 30 strokes of the cane.
He was also compelled to sweep the village square for one week.
The suspect, who is said to be notorious for stealing, was said to have been apprehended by the village vigilante with the bunch of banana allegedly stolen from the garden of Mrs. Elom Bridget in the early hours on January 3.
Upon interrogation, Nwankwochita claimed that the banana was sold to him by Elom's child. This, however, turned to be false.
After investigation, the suspect was paraded and flogged at the village square by the village youths to serve as a deterrent to others engaging in the act.
The young man, who pleaded with the elders of the village to temper justice with mercy, promised to turn a new leaf.
Reacting, the village chairman, Ikechukwu Omere, disclosed that they handle cases for stealing and other minor offences in the village by flogging the offenders or by asking such person's to sweep the village square.
The man who described reporting such a matter to the police as "a waste of time," added, "We stopped reporting such offences to the police because most times, they won't take a decisive step.
"Can you imagine dragging a suspect to police station and seeing him get back home before you the complainant? The measure of flogging and other means of punishments like sweeping the village square have helped to reduce crime in the village," he said.