A 20-year-old marriage has been dissolved on the request of Stephen Adetunji, an aggrieved husband who told a Grade "A" Customary Court in Mushin, Lagos that his wife, Oluwatoyin, abandoned him to have sexual intercourse with another man.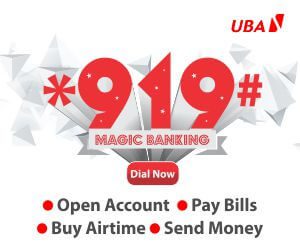 Adetunji told the court that he did not initially believe it when his close friends referred to his wife as a public dog, but when the pressure became too much on him, he decided to investigate the allegation on his own. He disclosed that in the course of in-depth investigation, he caught his wife re-handed, having sexual intercourse with another man.
It was learnt that when Oluwatoyin received the court summon, she looked for every avenue to appeal to her husband to no avail, as none of her husband's family members was ready to assist her.
Telling his story in the court, Adetunji said that his wife told him that she wanted to go and visit her aged mother, and that he had no option than to grant her request.
He lamented that instead of making the requested trip, Oluwatoyin used the opportunity to lodge in another man's house without knowing that "I already planted an informant in that area and when the cat was let out of the bag, I told her to choose the best option; either to quit the house immediately or face the music," he told the court.
He also accused his wife of consulting herbalists for help, adding that "the worst thing she also did was to be operating a beer parlour, contrary to our agreement."
Oluwatoyin, however, denied all the allegations, while the court dissolved the marriage after series of adjournment