The management of Moshood Abiola Polytechnic has demoted a Director, Head of Department, (HOD), as well as four lecturers of the institution for alleged gross misconduct , examination malpractices and manipulation of results.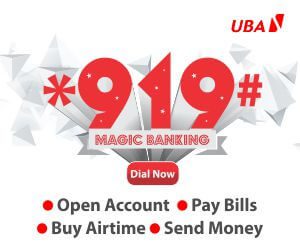 The affected staff included , Director-Ademuyiwa Mukaila, The HOD, Mr. M. A Ajaiyi. Dr. Adesola Munir, Ogunwede Kayode, Oduwole Rasheed and Agbebi Pius, all senior lecturers .
The institution's management in a separate letters signed by its Deputy Registrar and made available to newsmen in Abeokuta, stated that the school's authority reached the decision after serious consideration on a report by the Staff Disciplinary Committee, (SDC), of the institution.
A copy of the said letter was sent to each of the affected staff.
The school authority also barred the affected lecturers from holding any position of authority, as well as having access to any TETFund sponsorship in the next five years.
The letter dated 6th October, 2016 , with ref no MAP/Ps/474/372, indicated that "management noted that you were found culpable of contravening the National Board for Technical Education convention on grading and the existing extant rules of the academic Board relating to grading and presentation of scores in the score sheet, which is a scandalous denigration of the sanctity of examination I.e ACC415."
It explained further, "In particular, you awarded twelve bonus marks across board. You also declared bonus marks indiscriminately that is 13-33 marks in no discernable pattern and you also did not convert the aggregate. Earned scores obtained by students in ACC 415 over 100 percent to 70 percent when recording on the score sheet which then means that you awarded an inherent 20 percent bonus marks to all the students that wrote ACC 415 . This, it regarded as scandalous in nature and a denigration of the sanctity of examination and assessment".
"This act constitutes gross misconduct which should ordinarily attract dismissal from the service of the Polytechnic, in accordance with section 10.4 of the rules and regulations guiding conditions of service of staff of the polytechnic". it added.
The management said its decision on the matter would have been a summary dismissal of the director and the other staff of the institution, but it had decided to alleviate their punishments to demotion.
"You are hereby removed from the position of Director of the School of Business and Management Studies with effect from Tuesday, 27th September, 2016. That you are hereby demoted by one grade level".