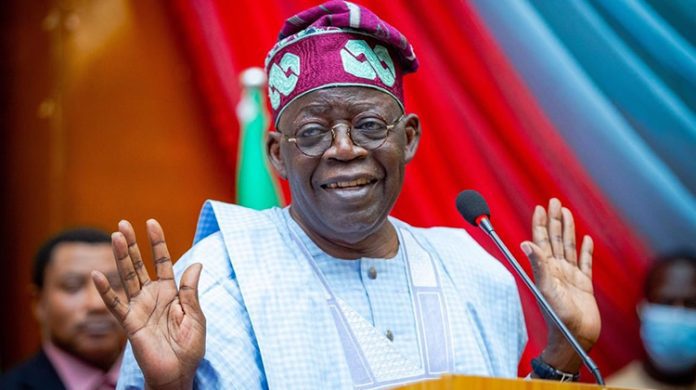 BY BRIGHT JACOB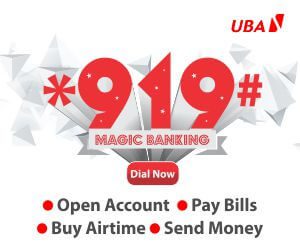 The All Progressives Congress presidential candidate, Bola Ahmed Tinubu, will win the February 25 presidential election in Nigeria with a clear majority, Convener, Asiwaju Maritime Network, Usman Ka'oje said at the weekend.
Speaking to newsmen shortly after the group's walk-in support of Asiwaju Bola Ahmed Tinubu in Apapa, Kaóje said the maritime sector would be harnessed by the APC presidential candidate for the greater good of the people and the country. "Nigeria needs a strategic thinker, goal-oriented leader with pragmatic vision.
Nigeria needs someone that has the capacity to transform and convert potentials and opportunities into tangible results. Senator Bola Ahmed is truly a choice of the people. Maritime personnel in Nigeria are working hard to gain support for him all over the country,'' he said. Present at the road walk were the Director General, Arewa Support Movement, Mohammed Lawal, Mrs T.A Jakande, Shehu PopoolaTaiwo, Kolawale Saheed, Suleiman A. Daura, Usman Abdullahi, Abdullahi Jigawa and Olanrewaju Saheed, among others. "Senator Bola Ahmed Tinubu will build a sound economy, set up an economic programme, make the country prosperous, build a good transportation system and use federal money to build roads.
We also expect him to put an end to poverty, underdevelopment and bad leadership in the country,'' Kaóje said. He recalled Tinubu's role in the development of Nigeria, particularly Lagos State. "Asiwaju Ahmed Tinubu built, transformed and stabilized Lagos economy as the third largest economy in Africa. With Tinubu as the nation's president, Nigeria will reclaim its lost glory as the giant of Africa.
"Tinubu will be a strong president. He will reform the prison system, address challenges in the manufacturing sector, protect the Federal Government from dishonesty, bring about greater democracy in Nigeria and improve the lives of persons with handicaps," he added. Also, the Secretary General of Asiwaju Maritime Network, Shehu Popoola-Taiwo described the APC presidential candidate as a transformer, bridge builder and a trusted leader.