The death of Jide Kosoko's third wife, Henrietta, in June last year, generated mixed reactions. While some people empathised with him, others were quick to conclude that there were skeletons in his cupboard. In this interview with OLUSHOLA RICKETTS, the seasoned actor speaks on why he married Henrietta, the controversies surrounding her death, getting another wife, and the cancellation of celebrating his 52 years on stage, among others.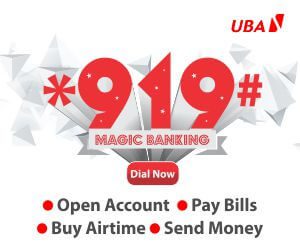 Do you think 2016 was a good year for you?
I appreciate everything the Almighty God did for me in my profession in 2016, as I recorded quite a lot of progress. There were lots of stage performances and movie productions. But I lost a wife in June, which was a very big blow. Before her demise, we were planning my 52 years on stage anniversary. We were to celebrate it in December 2016, but she died in June, so we withheld all arrangements.
Do you still dream about her?
Yes, I still do; but it is mostly based on imaginations. I wish she is still alive. I miss her food, she was a very good cook. I must confess, I still find it difficult to believe that she has died. But God has given me and the children the courage to go ahead; that is what really matters.
We heard many stories about what led to her death. What actually happened to her?
Forget all those things you heard. She was ill. She died of complications that arose from diabetes. Honestly, my family, friends and colleagues stood by me and I appreciate that. Of course, you will always have one or two persons, who would say one or two negative things. But you see, in my life, I have fought so many battles and I have won all. It is only people who want to be crushed that would confront me in war, because the Almighty God has His plans for me. It is just quite unfortunate that these things are happening to me, but I would still thank the Almighty God for everything. There are reasons for everything and I want to believe that it is natural.
How did you manage to ignore all those negative stories that came after her death, including the allegation of you being a ritualist?
At that time, you know I was mourning. All those things were secondary to me. I am still mourning, so there are very little things I want to say about the incident. But I am the type who does not keep things inside me. I do not consider myself having enemies. If I have problems with you now, I would not allow you to go before throwing my own blow. Then, we would settle there. Even if you do not call me the next day, I would call you or drive to your house. That is me, and people who are close to me know.
Was it true that her family stopped the burial ceremony in Lagos, because you did not pay her bride price?
They were saying theirs; they did not know anything. If I had not paid her bride price, and she stayed with me for 22 years, it means something must be wrong somewhere.
Right from the day she died, it had been on that they wanted to bury her at her hometown, and I said I wanted her to be buried in Lagos. But my family, being a cultured one, said we should let them have the burial ceremony their own way.
It was also possible that there was someone in the family as well, who might be suspecting a wrongdoing. They might want to confirm if her death was natural or not, so I could not stop them. She belonged to all of us, but more to me. I like to embrace peace.
But the ceremony was just the normal Christian Catholic burial arrangement. There was nothing that happened there that we could not have done in Lagos.
Would you like to take another wife anytime soon?
If at this age, I still think of taking a wife, when I have over a dozen children, it is madness. On January 12, I will be 63. I am taking care of some of the children, while others are now adults. She left and left me with two teenagers.
What has kept you relevant for 52 years in the thespian industry?

It is the grace of God; I cannot explain it myself. I thank God for everything, I thank God that I am still relevant. But in those days, 63 is still young. So, I see myself as a young man.
It seems you are now embracing stage plays like never before?
An actor must be versatile. I started on the stage and I am contributing my quota to ensure that stage play does not go into extinction. All my colleagues know about stage plays, but the interest of coming back might not be there. But gradually, a lot of them are showing interest. For some time too, I did not play on stage. I was busy shooting films and commercials here and there for money. But the stage thing is the best thing happening to me at the moment.
Frankly speaking, I regret being a polygamist. I must confess. I did not really plan it, but it was beyond my powers. I never planned to marry too many wives, because that is not my life
Was there a time you wanted to quit acting?
There has never been anything like that. I am a true and total actor.I started when there was no money in the profession. I am proud to say that I am one of the few that paved the way for the industry and I am happy I did.
Between movies and stage plays, which do you find more fulfilling?
There are both fulfilling, you cannot compare them.
Did you encourage your daughter, Sola, to go into acting?
Sola is not my first child, but I encouraged her into it. I did not use force on her, though I persuaded her and I gave reasons to join the theatre. Though she studied Sociology at Olabisi Onabanjo University, I told her the qualities in her, which would make her excel in the movie industry.
Don't you feel uncomfortable acting together with any of your children?
When we are on the same set, we are not father and children; we are just colleagues. I do not see them as my children, until after the production.
How about if the line means your child has to insult you?
That has happened many times. Acting is a different world entirely. When you are acting, it is make believe.
How many hours do you sleep in a day?
My seven hours sleep must be complete, otherwise it would be more. Maybe you do not know that by 9pm, I am already asleep, and a lot of producers know this about me. If I were to shoot at night, you would have told me earlier and I would have slept in the afternoon before coming. But I would still sleep after the production. I know the importance of sleep to the human body and I get a lot of it.
What are your major regrets?
Frankly speaking, I regret being a polygamist. I must confess. I did not really plan it, but it was beyond my powers. I never planned to marry too many wives, because that is not my life. When I married my first wife, she was not part of the job I do. But in those days, we used to say one needed a very strong and trustworthy assistant, which made me to marry the second wife.
So, I kept both of them till I lost the two in-between 11 months. They died under the same circumstance, child birth. I decided not to marry again, but a doctor friend of mine told me that I was still young and needed to get a wife.
I looked at it critically myself and I realised that a lot of my friends were now coming to my apartment with their girlfriends. I saw myself as becoming irresponsible. Even the married ones would bring girlfriends to my house to have nice times. And I knew if there was a wife, they would not try it, so I tried to marry again.
In the past, Yoruba movie practitioners were always having clashes. How come things look better now?
I was perhaps the unifying person, trying to ensure that we remained one or we did not breakup the Yoruba group. I tried all my best to keep us together. But when I realised it was not the devil causing the clashes, it was within, there was no way I could disagree with my colleagues from splitting. The other group knows what they face among themselves now; I think it has broken into two or three again.