The news created shock waves across the land. During the week, a housewife, Mrs. Emily Richard-Obire, accused an Osun State Judge, Justice Olamide Oloyede, of snatching her husband. Distraught, the woman routed her complaint through the Office of the Chief Justice of the Federation, who in turn queried the embattled female judge.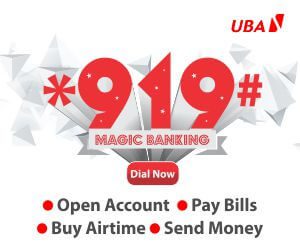 The petitioner alleged that the Judge had been co-habiting with her legally married husband in what translated into an amorous relationship, urging the highest temple of justice to urgently wade in. Curiously, however, a Justice Oloyede tagged in a husband-snatching saga is coming at a time the courageous judge is having a running battle with Governor Rauf Aregbesola of Osun State, over her petition to the state's House of Assembly, that the Governor committed fraud.
While there is no iota of insinuation that Oloyede's ordeal is the handiwork of the Governor, the fact remains that, having been served a query over an adulterous allegation, a response is due from the revered judge.
Yet, the allegation forces once more, a reflection on the challenges of the institution of marriage in the Nigerian society.
Going by the situation of the Nigerian economy, it would seem that marriage is best expressed as an institution, which like the University of Lagos, for example, remains an institution and should be left alone. Rather than seek to dismantle it, common sense has indicated that a leeway should be sought in the mould of an individual's preference for discreet enjoyment and sundry fulfillment, a sort of interpretation for the Biblical observation that, "stolen waters are sweet", it would also seem.
As life is not a bed of roses, so is marriage. Not a few marriages have hit the rocks while others endure jerkily with the partners managing over the cracks to suit the Nigerian social setting; or, to sustain certain economic or political values. Yet, some marriages have blossomed naturally without so much sacrifice on the part of the two partners contracting the lifetime deal.
This unique dimension could be summarised to mean love. But shall we not love or scamper for the fruit of love to sustain the health of the society? Family researchers and marriage counsellors alike agree that broken marriages account mostly for the debasement of otherwise promising children to the inglorious world of urchins, who become cheap apprentices to professional prostitutes and criminals. It is their belief that a child under the combined tutelage of the father and mother grows up to become a responsible citizen or one who is the pride of both parents.
But granted that marriage should remain to sustain useful protégés needed to build a desirable Nigerian society, have we also given enough thought to factors required to keep the home in its rightful state? A home ravaged by hunger wherein the parents are out of job due to economic recession or a drop in the price of petrol at the international market is not likely to produce a child of the society's desire. Wrenched by hunger, the male child, even as a teenager, mingles with peers who assure him that he can be linked up with those who can bail him out of the painfully familiar raid of hunger. To that extent, he would either resort to stealing, outright robbery or fraud in the form of what has come to be known as 419.
As for the female child, beginning from adolescence, her equally hungry mates make her realise, wrongly, that her 'body' is a natural source of income. No doubt, lack of money or outright poverty is a gale of ill-wind that can destroy a marriage. I met a friend at a pub somewhere in Ajuwon, an Ogun State community on the Lagos border, and he recounted how his wife, mother of his four children, dated a policeman operating at a 'highly rewarding' check-point when he lost his job. Unlike other women, who would do everything to deny such accusations, the woman was bold enough to tell her husband, "Look, Mr. Man, you can't feed yourself, me and our four children; a mission which this God-sent policeman has been fulfilling. So, allow olopa (the policeman) to enjoy his life. But I can assure you that I won't have a child for him." While associates expected the jobless, Ajuwon-based fellow to call it quits with his faithfully unfaithful wife, our friend endured the humiliation. He patiently swallowed his pride, claiming, "It is for the sake of my children; after all, they (policeman and wife) have not been performing the act in my presence." Today, that jobless man has a job and has stoically resolved to allow his wife retain her matrimonial seat. Curiously, however, the lover- boy policeman is somewhere in a native medical home, struck by a strange illness for which his family has spent fortunes. While chastity in marriage is a virtue needed to promote love, sustain a family and groom offsprings to become responsible citizens, responsible government policies are also required to provide the economic foundation needed to sustain marriages. Happy married life.