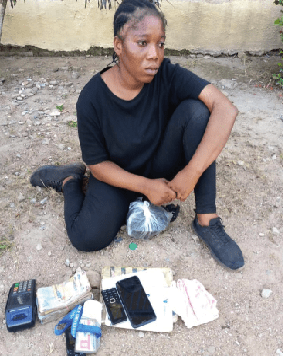 She abducted, threatened to shoot us, victims narrate ordeals
BY TIMOTHY AGBOR, OSOGBO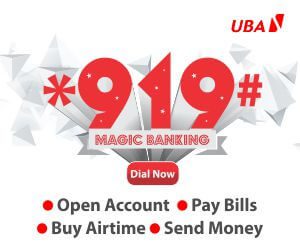 An Osogbo Magistrate's Court in Osun State has ordered the remand of a 24-year-old mother of one, Lawrence Olayemi, for allegedly impersonating a police officer and robbing operators of Point of Sale (PoS).
The state police command had arrested Olayemi after she was rescued from an angry mob. The suspect was accused of robbing no fewer than seven PoS operators at different locations in Osogbo.
The suspect, according to the victims, dressed like a secret police operative, flashed a card as means of identification and pronounced that her victims were under arrest and that their presence was needed at a police station.
One of the victims, simply identified as Odunayo, informed The Point that the fake policewoman allegedly abducted her to a Fulani settlement after Owode Area of Osogbo, the moment she had dispossessed her of her PoS terminal, cash and phone.
"She wore black jean and shirt the day she came to my PoS kiosk. She said I was under arrest and that I should follow her to the station. When I asked her what my offence was, she threatened to shoot me and while saying this, she was putting her hand in her pocket as if she wanted to bring out a pistol. I became afraid and followed her. We boarded a bus and she took me to a man at a Fulani settlement at Owode Ede. She left me there and it was later that the Fulani man asked me to go," Odunayo said.
Meanwhile, Olayemi was not lucky when she unknowingly robbed a PoS operator who had been her victim before. The victim held unto her cloth and raised the alarm.
She was rescued by a team of policemen after an angry mob almost attacked her.
The suspect was arraigned recently on ten counts of impersonation and theft. The police prosecutor, Adeoye Kayode, informed the court that Olayemi committed the acts between April 9 and 23, 2023.
Kayode said at Olaiya and Jerry Paul Areas, Osogbo, Olayemi presented herself as a police officer to Elizabeth Jairus, Adeogun Comfort.
The prosecutor further alleged that the woman stole cash sum of N20,000, the property of Oyero Odunayo, a blue monie point terminal, valued at N30,000, property of Oyero Odunayo; a small itel phone, valued at N15,000, property of Elizabeth Jairus, on April 23.
On April 9, 2023, at around 1pm at Jerry Paul area, Osogbo, the Police said the defendant stole cash sum of N246,650, property of Ayotunde Olawale, a black OPAY PoS terminal, valued at N30,000, property of Olawale.
Olayemi was also accused of stealing an Android Vivo phone, valued at N60,700, property of Adeogun Comfort, and a small itel phone, valued at N15,000, belonging to Comfort.
The prosecutor further informed the court that the defendant also possessed three PoS terminals, four small phones and one Android phone, adding that their values were unknown and that the defendant could not give reasonable account of them.
Inspector Kayode said the defendant committed offences contrary to and punishable under sections 383, 430(1) and 484 of the Criminal Code Cap 34, Vol II, Laws of Osun State of Nigeria, 2002.
She pleaded not guilty to the allegations. However, Magistrate M. A. Olatunji ordered that the defendant be remanded at Ataoja Police Station for 48 hours before she would be taken to a correctional facility.