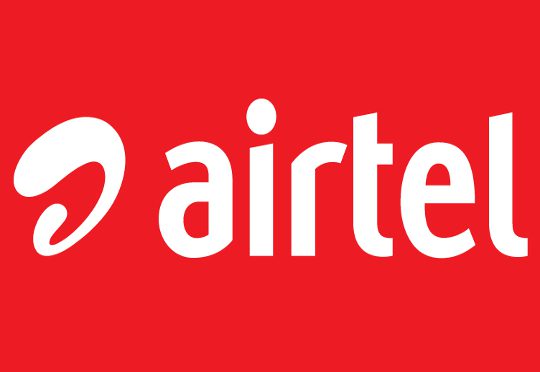 Local banks offload TBs to meet financial obligations
BY BAMIDELE FAMOOFO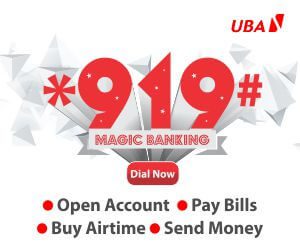 Local stocks logged their steepest decline in the year following bouts of profit-taking activities during the week.
Selloffs in telco giant, Airtel Africa Plc which reduced its share value by -27.1 percent in the week ended October 21, 2022, was instrumental to All Share Index dropping by 6.7 percent week on week, to close at 44,396.73 points, lowest point since January 18, 2022.
Consequently, the month to date loss increased to -9.4 percent, while the year to date return moderated significantly to +3.9 percent.
However, activity levels were positive, as trading volume and value increased by 90.7 percent w/w and 40.1 percent w/w, respectively.
Sectoral performance was mixed as the Industrial Goods recorded a gain of 3.2 percent while the share value of banking stocks moved up by 1.2 percent. Insurance index dropped by -3.7 percent, Oil and Gas, -1.5 percent; and Consumer Goods -0.9 percent indices declined.
Stock market analysts said it is expected that savvy investors will take the advantage of the significant moderation in the prices of bellwether stocks last week to make a re-entry into stocks with sound fundamentals and attractive dividend yields.
"However, we do not rule out the possibility of continued profit-taking activities. As a result, we envisage a choppy trading pattern. Nonetheless, we advise investors to take positions in only fundamentally justified stocks as the unimpressive macro story remains a significant headwind for corporate earnings," Cordros Research noted.
Meanwhile, at the money market, the overnight (OVN) rate was flat at 16.5 percent on tighter system liquidity. Specifically, financial experts highlight that the average liquidity level for the review week settled lower at a net short position of N174.62 billion (vs net long position of N54.08 billion in the previous week) as debits for the FGN bond (N107.88 billion) and FX auctions outweighed the sole inflow from FGN bond coupon payments (N46.44 billion). Analysts expect the OVN rate to moderate from current levels this week, expecting inflows from FGN bond coupon payments (N178.50 billion) and OMO maturities (N30.00 billion) would saturate and improve system liquidity.
In the review week, the sustained illiquidity in the system drove another bearish sentiment in the Treasury bills secondary market, as local banks sold off positions to meet their financial obligations. Consequently, the average yield across all instruments expanded by 235bps to 10.3 percent. Across the segments, the average yield increased by 298bps to 10.3 percent at the NTB segment, but moderated by 2bps to 10.3 percent at the OMO secondary markets.
This week, it is expected that yields in the T-bills secondary market will trend southwards, given the anticipated inflows in the system. Also, it is believed that participants will shift focus to this week's NTB PMA, as the CBN is set to roll over N240.26 billion worth of maturities.
The Treasury bonds secondary market ended the week on a bearish note as investors continued to reprice bonds upwards following the (1) elevated interest rate in the environment and (2) September CPI reading (20.77%). As a result, the average yield expanded by 40bps to 14.1 percent, following profit-taking activities on the short (+83bps), mid (+31bps), and long (+10bps) spectrum of the curve. Precisely, sell-offs on the ARP-2023 (+325bps), NOV-2029 (+40bps), and APR-2037 (+38bps) bonds drove the week's sentiments. Last week, the DMO conducted the October 2022 FGN bond PMA on Monday (17 October). At this auction, instruments worth N225.00 billion were offered to investors through the reopening of the 14.55 percent FGN APR 2029 (Bid-to-offer: 0.1x; Stop rate: 14.50%), 12.50 percent FGN APR 2032 (Bid-to-offer: 0.2x; Stop rate: 15.00%) and 16.2499 percent FGN APR 2037 (Bid-to-offer: 1.3x; Stop rate: 16.00%) bonds. Demand at the auction was low as total subscriptions across the offer instruments settled at N119.18 billion, with the DMO eventually allotting instruments worth N107.88 billion, resulting in a bid-coverage ratio of 1.1x.
Analysts at Cordros said the improved liquidity in the market following FGN bonds coupon payments will support investors' demand and temper yields from current levels. "Nonetheless, we maintain our stance of a sustained uptick in yields over the medium term as the FGN's borrowing plan for 2022FY and expected fiscal deficit point towards an elevated supply."
Nigeria's FX reserves decreased by USD114.56 million w/w to USD37.68 billion (20 October). Across the FX windows, the naira weakened against the dollar by 0.1 percent to N441.67/USD at the I&E window (IEW). At the IEW, total turnover (as of 20 October) decreased by 6.4 percent WTD to USD282.42 million, with trades consummated within the N423.00 – N459.42/USD band. In the Forwards market, the naira appreciated at the 1-month (+0.2% to N447.36/USD), 3-month (+0.3% to NGN454.29/USD), 6-month (+0.3% to NGN471.43/USD), and 1-year (+0.2% to NGN497.03/USD) contracts.