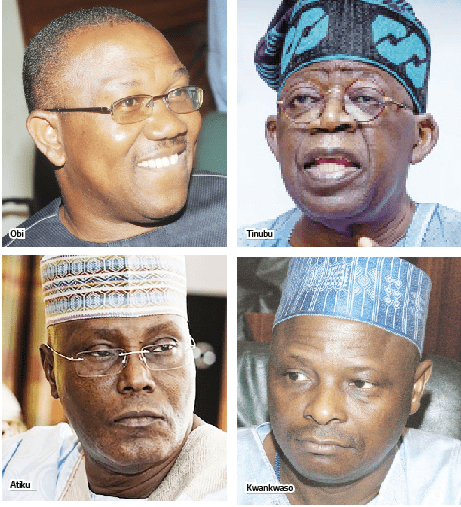 BY AUGUSTINE AVWODE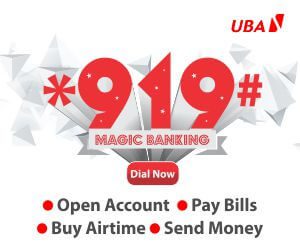 In thirty-six days, the veracity of the polls that have so far placed Labour Party's presidential candidate, Peter Obi, ahead of other leading contenders in the February 25 election, would be known. Presidential and National Assembly elections are billed to be held on that day. At least, four polls have all placed Obi ahead of the All Progressives Congress candidate, Bola Tinubu; People's Democratic Party's Atiku Abubakar and New Nigeria Peoples Party's Rabiu Kwankwaso following official commencement of campaigns for the general elections.
These four have been touted as the front runners for the plum job in Aso Villa as the nation's number one citizen. But the polls were greeted by a flurry of contestations by stakeholders, political observers and analysts who argued that based on the reality on the ground it beggars belief for the LP candidate to dwarf the others regarded as more established and tested politicians.
In mid-September, 2022, a poll conducted by Ngozi Okonjo Iweala Polls and commissioned by the Atedo N. A. Peterside Foundation, popularly known as ANAP, was the first to predict a Peter Obi victory if the presidential election was held back then.
In all, two ANAP polls, We2Geda Foundation poll, Premise Data Corporation for Bloomberg News poll tipped Obi to win the presidential election. But critics not only faulted the accuracy of the polls, they hold that the projection is very far-fetched.
The first ANAP poll at that time pointed to a three-horse presidential race between Obi, Bola Tinubu and Atiku Abubakar. It described Kwankwaso, who came fourth in the poll, as a 'dark horse'.
According to the organisers, "The results showed a significant lead for Peter Obi with 21% of voters proposing to vote for him if the presidential election were to be conducted today; and 13% each proposing to vote for Bola Ahmed Tinubu and Atiku Abubakar who are both tied in second place. Rabiu Kwankwaso was a distant fourth with 3% of voters proposing to vote for him," a statement by ANAP foundation announcing the result of the poll read.
"The Labour Party is very confident about those polls. Yes, we are. But that does not mean that we are relaxing on our oars. We have continued to work hard and we are still working. Campaigns are ongoing. We are surging on so that when the votes are cast and the results released people will see that the results really tally with the polls"
It added that Obi's eight percentage point lead at that early stage was significant, but not sufficient to separate him completely from a leading pack of candidates scoring 21%, 13% and 13% respectively.
It further explained that undecided voters and those who prefer not to reveal their preferred candidate add up to a whopping 32% and 15% respectively, adding that the gender split of undecided voters shows that 39% of women are undecided versus 27% of male voters.
"When asked if respondents were aware of the various candidates vying for the Presidency, data gathered showed that 99% of the respondents were aware of Bola Ahmed Tinubu of the APC. 98% were aware of Atiku Abubakar of the PDP. 95% were aware of Peter Obi of LP and 74% were aware of Rabiu Kwankwaso of the NNPP. All other candidates scored below 55% in terms of name recognition.
"Furthermore, the data summarizes the top five reasons why voters are more inclined to vote in the forthcoming elections, these include: – The need to tackle insecurity (45%), the Economy (20%), Education (9%), Unemployment (7%) and Poverty alleviation (4%).
"46% of the respondents would love to see their preferred presidential candidates participate in a televised interview and/or debate, with the interview/debates spanning across topics like their party manifestos, issues of Security, Economy, Education, Job Creation, Healthcare and Agriculture amongst others.
"It is worthy of note that 69% of those aged 18-25, 76% of those aged 26-35, 77% of those aged 36-45, 87% of those aged 46-60 and 89% of those aged 61+ responded saying that they would definitely vote in the coming elections. The age groups that expressed the greatest willingness to vote were those between 46-60 and 61+ years. On average, the poll shows that almost eight in 10 registered voters are absolutely certain that they would be voting in the next presidential election. If they stay committed then we could witness a huge turnout in the February 2023 elections. Furthermore, Peter Obi led the pack in virtually all the age categories i.e. his leadership was not confined to the youths only."
The organisers, however, were quick to sound a note of caution because of the euphoria the poll result was likely to generate. It stated that "While these poll results show some significant trends, it is key to note that the battle ahead lies in the hands of the undecided/swing voters, as it appears they would ultimately decide which candidate takes the lead to emerge as the President of the Federal Republic of Nigeria in the 2023 presidential elections."
The other polls followed the same pattern, placing Obi ahead of the others in a manner that must have even surprised the Labour Party candidate himself.
But as to be expected, opposition parties were up in arms against the polls. They dismissed them in very strong terms as not only bogus and misleading but generally deceptive. All three other major political parties vehemently kicked against the first ANAP poll in particular.
In his reactions, one of the spokespersons of the Atiku Abubakar presidential campaign, Daniel Bwala, during an appearance on national television, questioned the techniques adopted for the NOI poll and described the excitement it generated in some quarters as mere 'hallucination'.
He argued that a "normal poll that will attract credibility will be a poll that will clearly release the sample size and the margin of error as the report is being released because the sample size and the margin of error will help in identifying whether the polling was actually carried out correctly or not."

Bwala added that "Then, you can further ask for the sampling. Was it done through a phone call? If it was done through a phone call, then the people who did not have phones were probably not part of the polling.
"You also go to the extent of demographics and the place where the polling was carried out. I know they said it was random sampling. But then, because of the result, I'm tempted to believe that this polling was carried out online because Peter Obi has a number of people who are very active for him online much more than the other candidates."
The APC in a reaction by the Director, Media and Publicity of the APC Presidential Campaign Council, Bayo Onanuga, accused the AAP of turning its "political bias in an election period to fraudulent statistics".
WE REMAIN OPTIMISTIC – LP
But the Labour Party has expressed optimism that the final results would reflect exactly what has been predicted.
Speaking to The Point on Thursday, the Chief Spokesman of the Peter Obi/Datti Ahmed presidential campaign council, Yunusa Tanko, said the Labour Party won't be proved wrong. Tanko said, however, that despite the favourable results of the polls, the party was not relenting on its oars and that it would continue to push to the very end and make sure that its candidate, Obi, emerges as the next president to justify the predictions by the polls.
"The Labour Party is very confident about those polls. Yes, we are. But that does not mean that we are relaxing on our oars. We have continued to work hard and we are still working.
Campaigns are ongoing. We are surging on so that when the votes are cast and the results released people will see that the results really tally with the polls. We just have one in Kaduna which is very massive and the presidential candidate is already in Niger for today's campaign and from there we will be going to Plateau."
Tanko said those who criticized the polls did so because they didn't favour them. He insisted that had the polls favoured the other parties, they would have continued to praise them and give them a pass mark.
"Well, most of the people that have criticized the polls are those whose parties were not favoured by the polls. If the polls had favoured them, they would have commended the organisers and praised the results to high heaven, and supported the polls. But as we said, we will continue to move ahead and make those who are yet to decide to make up their minds. We cannot afford to let the opportunity to take back Nigeria and develop it for the good of all slip."
The LPPCC spokesman said the party believes that the electoral umpire would do its utmost to conduct a free, fair and credible election. Yunusa cited the determination of the Commission to use the BVAS and other technological innovations in the coming elections.
"To the extent that the Independent National Electoral Commission has shown the determination that it is ready to conduct the election despite the many hiccups, to that extent we trust that it's ready to do what it should do in a way to get a free fair and transparent election, which result will be acceptable to all. The fact that it is ready to follow the provisions of the Electoral Act, and the fact that it has stood against plans by some parties to reject the use of BVAS and other electronic devices in the conduct of the election and which it has strongly resisted, give us the confidence that it would do fidelity to its duty by conducting a free fair and generally acceptable election to all. And we believe we will be victorious."
HOW INFLUENCERS ARE SECRETLY PAID BY POLITICAL PARTIES
However, an investigation by the British Broadcasting Corporation has discovered that political parties in Nigeria are secretly paying social media influencers to spread disinformation about their opponents ahead of the general elections in February.
The BBC's Global Disinformation Team spoke to whistle-blowers working for two of Nigeria's political parties, and prominent influencers who have described it as "an industry".
The whistle-blowers said parties give out cash, lavish gifts, government contracts and even political appointments for their work.
We changed their names to protect their identity. "Yemi" is a prominent strategist and "Godiya" a politician.
"We've paid an influencer up to N20 million ($45,000; £37,000) for delivering a result. We've also given people gifts. Other people prefer to hear: 'What do you want to do in government, be a board member, be a special assistant?'," Godiya said.
"Godiya", a politician from one of Nigeria's parties, says influencers have been paid up to $45,000 for delivering a result.
Situation rooms are commonplace in the run-up to an election. It's where political parties strategize, develop plans and monitor their campaigns' success. But in the rooms the whistle-blowers described to us, there was another function: following how false narratives assigned to influencers were performing.
Strategist Yemi said fake stories are developed to improve their candidates' chances: "You can deliberately misinform in a suitable way for you."
The BBC spoke to multiple influencers who have confirmed that payment in exchange for false political posts is widespread.
One influencer who asked not to be named – with almost 150,000 Facebook followers – told us he is paid by political parties to post completely false stories about political opponents.
He says he does not do it openly but rather plants false stories through other micro-influencers he hires.
Separately, Rabi'u Biyora is a major influencer known for supporting the governing All Progressives Congress.
He told us he was "wooed" by an opposition party to stop promoting the APC's candidate, and give his support to their candidate instead.
Posts on his Facebook timeline confirm he did just that.
He told the BBC that he did not receive gifts of any kind to do so.
But the BBC discovered a Facebook post from 2019 in which he said he received a car and money from a party in exchange for his support on social media.
When the BBC put this finding to him, he stopped responding to the organization.
TACTICS
With an estimated 80 million Nigerians online, social media plays a huge role in national debates about politics.
The BBC investigation uncovered different tactics used to reach more people on Twitter. Many play on divisive issues such as religious, ethnic and regional differences.
In July, influencers widely shared posts associating Kashim Shettima, the APC's candidate for vice-president, with members of the Islamist militant group, Boko Haram.
This false narrative gained momentum on Twitter and was shared thousands of times, spilling onto WhatsApp and other platforms.
"Using reverse image search, we found that those in the picture with Mr. Shettima were nomadic Fulani parents whose children he had enrolled in secular schools in 2017, not members of Boko Haram.
"Tweet associates APC vice presidential candidate Kashim Shettima with Boko Haram; instead he was having a meal with Fulani parents
"A reverse image search revealed that the men were nomadic Fulani whose children Mr. Shettima had enrolled in western schools in 2017 and not Boko Haram members."
A month later, influencers promoted a claim without evidence that Labour Party presidential candidate, Peter Obi, was linked to, and following orders from, the Indigenous People of Biafra (IPOB) – a separatist movement designated in Nigeria as a terror group. His party denied this.
"Strategist Yemi said fake stories are developed to improve their candidates' chances: "You can deliberately misinform in a suitable way for yout Yemi said fake stories are developed to improve their candidates' chances: "You can deliberately misinform in a suitable way for you""
Those who shared this information included Reno Omokri – special assistant to former opposition President Goodluck Jonathan – who has more than two million followers on Twitter.
When the BBC approached for a comment, Reno Omokri said he stands by his accusations, but insists he has not been paid by the main opposition People's Democratic Party to campaign on their behalf.
Meanwhile, false claims that the PDP presidential candidate, Atiku Abubakar, fell ill and was rushed out of the country have been shared several times on Twitter.
Godiya, the politician who was interviewed by the BBC, said political parties tell influencers to elicit as much emotion as they can with their paid posts.
"We use images that may not even be relevant to the story we are trying to spin. We can take pictures from East Africa in the 1990s in warzones and attach them to a tweet about how my ethnic group is being killed. When people get emotional they retweet, they like, and it gets traction," she said.
According to the whistle-blowers, the hired influencers are sometimes given an idea that they should frame in their own words. At other times, they are given the actual tweets that need to be published at specific times.
They said influencers are paid based on the number of followers they have. They also said payment happens mostly in cash to avoid a paper trail.
MORAL COMPASS
It is not illegal for political parties to hire social media influencers in Nigeria, but spreading disinformation on social media is a breach of the country's laws and Twitter's policy.
The BBC asked Nigeria's main political parties, APC, PDP, and the Labour Party, about the whistle-blowers' allegations, but they did not reply to the request for comment.
False messages tend to spill offline – travelling from Twitter to news programmes, becoming real conversations on the streets of Nigeria.
In response to the BBC findings, Twitter has taken down some of the accounts reported to them and said it had a responsibility to protect electoral conversations from interference, manipulation, and false information.
However, there are concerns about the platform's capacity to tackle misinformation in Africa after Elon Musk's takeover of the company, when its continental headquarters in Ghana was closed and nearly all its staff fired.
The BBC has reached out to Twitter again after these changes, but received no response.
Idayat Hassan, director at the Centre for Democracy and Development, said the activities of these influencers amounted to "political interference".
"It is undermining trust in democracy, undermining trust in the electoral system, and it is instigating conflict," she said.
But politician Godiya sees it a different way, and defends the tactic: "It is a game. Somebody had to win, and God help me, I will not be on the losing side."