'I overcame female students' temptations through prayers'
ADEGOKE ADETOYE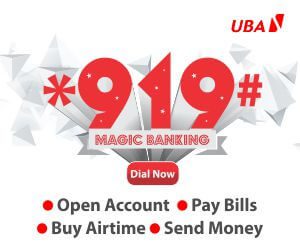 Michael Falade is a qualified civil engineer and former senior lecturer at the Ondo State Polytechnic, now Rufus Giwa Polytechnic, Owo. Curiously, however, this man is currently eking out a living from street begging. Falade, who related how he lost his lucrative job at the tertiary institution, said he had since transformed from a professional engineering and consummate polytechnic lecturer into a beggar.
"I am an engineer by profession and a registered civil engineer. I am a member of the Nigeria Society of Engineers and was a lecturer at the Ondo State Polytechnic, Owo, which is now renamed Rufus Giwa Polytechnic. I am a native of Akure, the Ondo State capital and I am married with children. By next year, I will be 63 years old," Falade said.
On why he chose begging as a means of livelihood, considering the prestige in the engineering profession, the former senior lecturer said, "If you take a close look at me, you would notice a proof of physical deformity. I was a senior lecturer for 30 years until I got knocked down by stroke, also known as cerebralvascular accident. That was in 1993. I battled the ailment for several years and in the process, I lost my job."
WHY HE TOOK TO BEGGING
He said the management of the Ondo State Polytechnic retired him prematurely. "In fact, they sacked me because they believed I was no longer productive and was placed on N7,000 monthly pension, which cannot sustain me and my family. This, therefore, pushed me into begging," he disclosed.
The most honourable thing for Falade, one would think, would have been to find something else to do in the field of civil engineering. But the former senior lecturer had this to say: "My current state of health does not permit me to do that. I tried to seek help from friends and family members, to enable me raise money to establish myself but nobody was ready to help. When my health problem began, the NSE assisted me with N10,000, which was a lot of money then. However, the money couldn't solve the problem.
"I have a lot of responsibilities to shoulder. I am a father of four children; two of them have graduated while the rest two are still in the university. I have to struggle for their survival. I want to ensure that they complete their education so that they could become important personalities in life."
HOW HE FUNDS CHILDREN'S EDUCATION THROUGH BEGGING
Falade is currently raising money to finance his children's education through street begging. "I am a professional beggar. I don't have any other means of livelihood for now than begging for alms. I am very prudent with the little money I realise on a daily basis. I save my money in the bank. As I am talking to you now, I am heading to the bank to check my cash balance," he said, smiling cherubically.
Falade admitted being at the opening ceremony of a workshop organised by the NSE in Akure recently, but said he was not formally invited as a participant.
"I was not formally invited. I was just there to witness the opening ceremony. I also used the opportunity to see some of my old friends and colleagues. But I left almost immediately because I felt isolated and ashamed of myself," he added.
The former polytechnic senior lecturer is not realising much from alms seeking. He admitted that there was no fixed income because what he could realise depended on the mood of the people towards him. "The highest money I have received in a day was N2,000. No matter how big or small the money may be, I make sure I pay my tithe to God. I thank God that I don't pay house rent. I live in Ijapo Estate in Akure. A friend gave me an apartment where I stay with my family," he said.
DENIES ILLICIT AFFAIRS AS LECTURER
He debunked the insinuation that he ran into bad health in the academy because of inordinate lust for the opposite sex. "My brother, it is not correct that I was running after campus girls. Though as a lecturer, I was often tempted by many female students, I managed to overcome their temptations through the power of prayer and determination. I was never a promiscuous lecturer," he said.
Falade, however, appears to have resigned to his present fate, probably praying that one or two of his children would be buoyant soon enough to lift him from the lowly status of alms seeking.