*Says station's best yet to come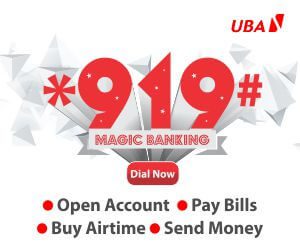 Information and Culture Minister, Alhaji Lai Mohammed, has congratulated Channels Television on its 21st anniversary celebration, saying the station has distinguished itself in its short existence.
In his goodwill message at a gala night held in Lagos to mark the anniversary celebration, Mohammed said no accolade was too much to describe Channels TV on the occasion of its 21st anniversary
He said, "I have no doubt that for Channels Television, the future is even brighter
"I say the future is brighter because this administration's commitment to ensuring that Nigeria successfully transits from analogue to digital television will bring immense benefits, not only to Channels Television, but indeed to all TV stations in the country."
Mohammed said with successful digitisation in 2017, at least one million jobs will be created in the next three years through the manufacturing of Set Top Boxes that will be required for each of the television sets in the country that currently boasts of 24 million television households.
He added, "These jobs will come from TV production. Digitisation will make it possible to have at least 180 state channels, 30 regional channels and at least 10 national channels, catering for local music, news, film, children programming and sports.
"The need for content to feed these stations will translate to huge number of jobs.
"The jobs we are talking about will come from film production. From VHS tapes to VCD and DVD, Nollywood will next move to Push and Subscription Video On Demand on the STB and online, bringing piracy to the lowest ever, making distribution cheaper and easier and putting much more money into the hands of film producers, who will create more films of better quality, ultimately surpassing 2,000 movies a year.
"The number of writers, lighting and sound technicians, cameramen, editors, actresses, actors, insurance costume will simply blow up."
He said that other advantages of digital broadcasting include savings in cost of infrastructure; improved coverage quality, better picture and sound quality, introduction of mobile broadcasting, instead of just delivering television services to fixed receivers, provision of value-added services, Electronic Programme Guides and better utilisation of frequencies.
Chairman and chief executive of Channels Television, Mr. John Momoh, said despite the uncertainty in the broadcast industry, through sheer determination and perseverance, Channels Television was able to blend professionalism and enterprise and emerge as a vibrant news channel in Nigeria in the last 21 years.
Momoh added that good programming, professionalism, authenticity and innovation will continue to be the hallmark of Channels Television.