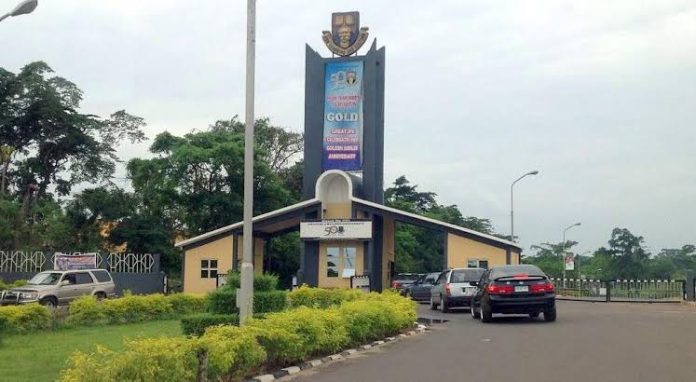 Management threatens to rusticate violators
BY TIMOTHY AGBOR, OSOGBO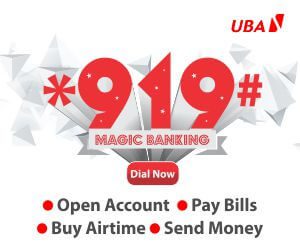 The Obafemi Awolowo University, Ile-Ife, has launched an aggressive battle against immorality and indecent dressing on campus by banning public kissing and hugging by opposite sex, skimpy dresses, tinted hair, and tattoos, among others.
It also banned opposite sex students from sitting on each other's laps.
The school management said sexually provocative dresses would no longer be allowed in the school.
The university which made this known in a statement announcing the review of its students' handbook with specific jurisdiction of students' code of conduct, also banned backless clothes, transparent wear, off-shoulder clothes, bum shorts, tattered jeans, dreadlocks, earrings for male/cowries for female, and micro/mini dresses.
The university also banned sagging of trousers or knickers for males and females, hair braiding for males, nose, mouth, eye or extra rings, crop/jump tops, unconventional wearing of caps, tattoo/indelible markings for males, multi-coloured braid for females, haircuts with inscriptions, T-shirts with obscene inscriptions depicting immorality, hooliganism among others.
It also vowed that heavy make-up, rumpled and dirty clothes, and hair plaiting or weaving by male students would no longer be tolerated on the campus.
According to the school, violators of any of the dress codes will be rusticated from the school for one semester while in addition, any student found with coloured hairstyles, hair braiding for males, or spangled hairstyle for males will be rusticated for two semesters from the school.
The school management said it would rusticate students found touching, kissing and hugging a member of the opposite sex and students found massaging or sitting on the lap of the opposite sex for two semesters.
The school management urged male students to note that their hair should be neat and well-combed at all times and that the hair should not be coloured (except it is a natural colour).
The school management said, "The Students' Code of Conduct applies to student and organization behaviour that occurs on university premises; at university-sponsored/related activities, and to off-university.
"Students are expected to engage in responsible social conduct on and off campus that reflects credit upon the university community and to model good citizenship in any community. Each student is responsible for his/her conduct from the time of admission through the actual awarding of a degree, even though the conduct may occur before classes begin or after classes end, as well as during the academic year and during periods between terms of actual enrolment."
It recalled that the University Governing Council, at its meeting held on Tuesday, February 19, 2002, considered the adoption of a Dress Code for students in the University and that the Council recognised the need for the dress code "mainly in the interest of public decency, as well as ethical and security reasons which necessitate the need to identify every member of the community and impress on them the need to be decently dressed. Council also reiterated its decision in this regard at its meeting of June 20, 2018.
"The Guidelines as approved by Council for strict compliance by students include the dressing which is sexually provocative and exposes vital parts of the body that are supposed to be hidden (such as the chest, navel and thighs) are prohibited; the identity of all students must, at all times, be visible, i.e., their faces must be fully visible. The form of dressing that obscures identification poses serious security problems.
"While the university recognizes the individual freedom of dressing, due cognizance must be given to decency and security.
"After more than twenty (20) years of implementation of the above Council decision on Dress Codes for students in the university, it has become absolutely necessary for the university to revise/review the above dress codes with a view to making them more specific and also recommending appropriate sanctions for deliberate/willful disregard or violations of the Dress Codes by students."
Meanwhile, mixed reactions have greeted the announcement of the dress codes and ban on other immoral acts as some lauded the school management while others faulted it.
An alumnus of the school, Hassan Taiwo Soweto, who is the National Coordinator of Education Rights Campaign, a non-governmental organisation, described the university's action as "shameful".

Soweto said, "It is shameful that at a period when the education system is faced with multifaceted crises of funding, poor infrastructure, mass exodus of academics and declining teaching quality, a university administration that should have its hands full dealing with each of these crises curiously has time to monitor the length of its students' skirts and what colour of hair they carry on their heads."
"If the University wants to build the character of its students, it can only do so by persuasion, not imposition," he added.
For another alumnus, Deji Adeagbo, the management should be commended for intensifying the fight against indecent acts.
He said, "I feel the management should be commended because if we look at our society now, especially our tertiary institutions,one can see that we are fast losing our decency and morals. You see some students dress seductively while going to classes while others publicly romance themselves. The dress codes are necessary."