Mixed reactions have continued to trail the recent approval granted eight private universities by the Federal Government, as experts in the sector have raised issues ranging from lack of infrastructural development to the quality of education in the education sector.
Recall that the Federal Government of Nigeria recently approved eight new private universities.
A professor of English at the Department of English, University of Ibadan, Prof. Obododimma Oha, said he believes that the approval of the eight newly approved universities by the government will create more room for students seeking for admission.
"Many people are worried about the proliferation of private universities, but what they failed to realise is that there are many Nigerian students who need university education, and they are not given admission, so many of them are frustrated.
"But the approval of the private universities, I think, would help them get admission. When many young people are not enrolled to pursue their economic dream, they end up victimising their life for doing the wrong vision and that leads to unfortunate consequences."
Oha added that the process of getting the approval of these universities has been on for a long time, and it is not about the government in dispensation.
"I think the approval of more private university is in the right direction. It is something that has been on and many of this private institution would have applied long ago, so it is not just about the current government in Nigeria."
Talking about the high cost of private universities in Nigeria, he said, "There were private institutions, even from the primary school level, that the government used to run, but presently, there is the inability to run a private institution, funding is a problem.
"Even in terms of appointment of head of ministry of education; there is nothing wrong in private partnership in this kind of situation; it will only help competition to flourish among Nigerians."
This generation has crisis of value, and the crisis of self above the nation, which is negative, it should be nation above self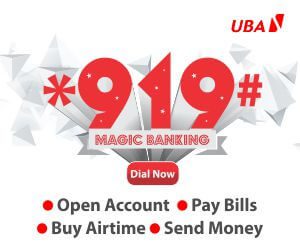 The chairman, governing council of Adeniran Ogunsanya College of Education, Ijanikan, Lagos, Prof. Tunde Samuel, told The Point that it is not about the number of universities, but the quality of education the universities are dishing out.
He said, "It is not the question of the number of universities we are opening, but the engineering of education, that is, the quality assurance."
He added that there is a difference between schooling and education and that education is to encourage the fermentation of the intellect of everyone from primary school to the university level, so that they can contribute effectively and efficiently to nation building.
"This generation has crisis of value, and the crisis of self above the nation, which is negative, it should be nation above self."
Samuel also talked about the lecturers' educational proficiency now that has dropped, compared to before, in terms of quality of teaching and the commitment of the Nigerian student towards education.
"Emphasis must go to vocational and technical education. If we shift emphasis, we don't need more universities, we don't need so many universities, but we need human capital and skills." Samuel added.
He concluded by saying that the focus in economics of education is the return on each human being and the capital will be converted to naira and kobo to enrich oneself as a consumer of education, by also contributing to nation building. On the other hand, a layman will be talking about going to school.
A professor of political science at University of Lagos, Prof. Solomon Akinboye, said it is better to improve on the existing universities than adding additional ones.
"My own take is that the existing universities should be equipped and strengthened rather than creating new universities. The government should have provided money for the infrastructural development of the existing schools."
Akinboye, however, added that everybody in the country knows that there so many candidates seeking for admission into tertiary institutions, but the existing ones can accommodate more students if there is expansion in terms of infrastructural development in the education sector.
"For instance, if a university has the capacity to admit 100 students presently, they would be able to increase it to about 150 students in there is more infrastructural development in the universities," he concluded.