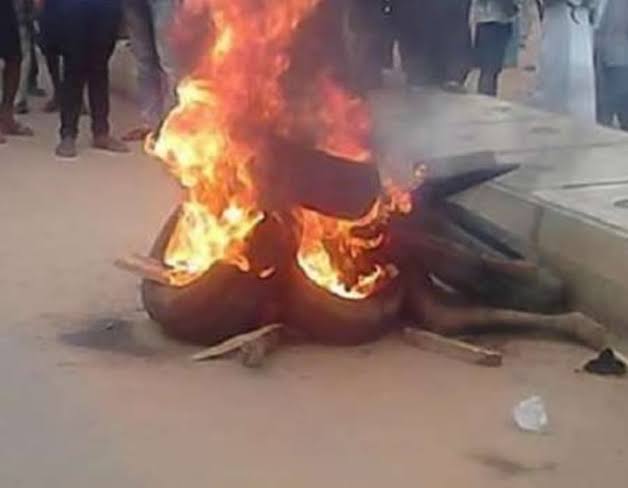 BY MAYOWA SAMUEL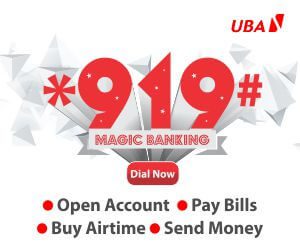 Five persons suspected to be phone snatchers have been burnt to death along Old People's Club Road in Okpuno community, Awka, Anambra State.
The deceased were said to have been set ablaze on Saturday evening by an irate mob after they were apprehended while attempting to rob passers-by of their phones.
Findings revealed that the area has been notorious for different kinds of robbery, particularly phone snatching which usually occurs during early, lonely and late hours of the day.
A trending video from the scene showed one of the suspects lying lifeless on the road half-naked and surrounded by the crowd heaping abuses and weapons on him, while his accomplices were already on fire.
The people were also seen throwing tyres, planks and other combustibles on the suspect, just as they fondled his genital organ before eventually lighting him up after pouring fuel on him.
Anambra State police spokesperson, Tochukwu Ikenga, confirmed the incident, saying the suspects had already been set ablaze before the arrival of the police.
He said five phones and a tricycle were recovered from the lynched suspects, adding that investigations have commenced.
He said, "Before the police operatives got to the scene at about 5:30 pm, the suspects had already been set ablaze.
"The operatives recovered 5 phones of different brands and a tricycle suspected to have been stolen by the suspects who were lynched.
"Meanwhile, the Command condemns this act in totality and has always encouraged the public to take suspects to police stations whenever they are apprehended.
"This will help the Police to conduct proper investigations into the activities of the suspects and bring them to justice under extant laws.
"Investigation is still ongoing and further development shall be communicated."