The Economic and Financial Crimes Commission, EFCC, has been commended for playing a pivotal role in combating money laundering, financing of terrorism and proliferation in Nigeria, as well as responding to the global trends by collaborating with other Financial Intelligent Units, FIUs, worldwide.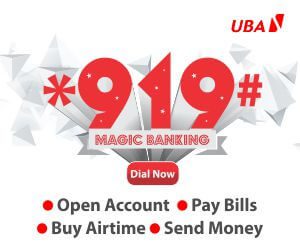 Tsontsoko Mamman, Head, Analysis Office of the Financial Intelligent Unit, FIU, Togo made the commendation on Friday, October 14, 2016, when a combined delegation of FIUs from Gambia and Togo visited the acting Chairman, EFCC, Ibrahim Mustapha Magu, at the Commission's Head Office, Abuja.
"We came to learn your experience so as to improve efficiency. We cannot thank the EFCC acting Chairman enough for his efforts and support in the global fight against corruption", he said.
Mamman further stated that, "since financial crimes are a global issue, my country (Togo) and Gambia FIUs have deemed it fit to collaborate with the Nigerian Financial Intelligent Unit, NFIU, and Nigeria in general to stem the rate of money laundering and financing of terrorism within the Africa sub-region".
Also speaking, the Head, NFIU, Francis Usaini, gave a background of the visit saying that, "the sister agencies came to understudy NFIU because of its effectiveness and robustness under Magu's watch''.
The NFIU is the Nigerian arm of the global financial intelligence Units (FIUs) domiciled within the EFCC as an autonomous unit and operating in the African Region.
Usaini explained that, the delegates were in the Commission for a three-day training and had been trained in the areas of strategic analysis, monetary analysis and other aspects of the NFIU.
According to him, some other countries were also soliciting for similar training.
In his remark, Magu assured the delegation of the Commission's continued support for the FIUs, adding that the fight against corruption was a joint effort.
The Gambian delegation was led by Alagie Dabo, Head, Research and Analysis, FIU, Gambia.