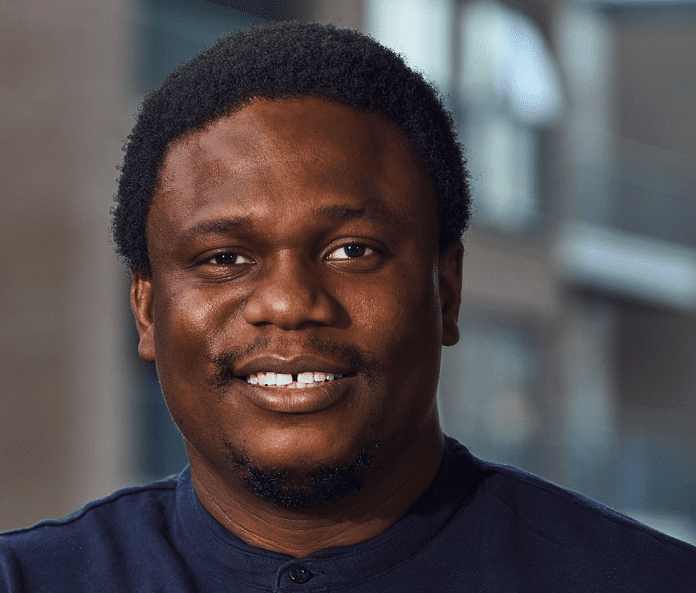 FESTUS OKOROMADU x-rays the eight-year exploits of Tosin Eniolorunda, a fintech enterpreneur committed to transforming the electronic payment and digital finance platform in Nigeria and beyond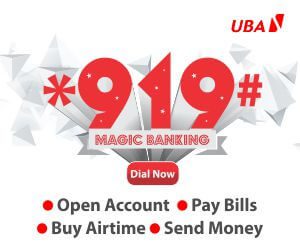 Back in 2015 when Tosin Eniolorunda exited his paid employment at Interswitch Nigeria, Africa's leading integrated electronic payment and digital commerce solution firm, all he had at his disposal was a dream. The vision that chased him out of his employment was to test his entrepreneurial skills in the emerging market of financial technology (fintech). He wanted to be a fulltime player in the fintech value-chain bringing in innovative ideals to provide customers satisfaction.
Equipped with a registered company, TeamApt Inc and licenced to operate as a payment switch firm, he set out to provide enterprise solutions for financial institution in Nigeria.
He is reputed to have nurtured the company with revenues made on a per-project basis. Two years after, the company which optimized core banking back-office operations had 26 financial institutions and processing $169 million monthly transactions without rising a dime
But by 2018, the brand TeamApt began venturing into direct consumer and business-facing products taking advantage of the financial inclusion vision of the Central Bank of Nigeria (CBN).
At this point, the company secured a $5.5 million Series A round from a single venture capital, Quantum Capital Partners, a firm owned by Jim Ovia, the billionaire founder and chairman of Zenith Bank Plc.
As part of strategy to establish strong footing in the fintech industry, Eniolorunda's TeamApt, initiated products such as Moneytor, a digital banking service for financial institutions to track transactions with web and mobile interfaces; Monnify, an enterprise software suite for small business management and AptPay, a push payment infrastructure to centralize services used on banking mobile apps.
It wasn't long before he saw the opportunities in agency banking service subsector, a concept which serves as an alternative distribution strategy for traditional retail banking by using authorized personnel who act as agents to expand the reach of the branch network.
Thus, in February 2022, the mustard seed of TeamApt metamorphosized to Moniepoint Micro Finance Bank (MFB) licensed by the CBN to provide definitive banking services for small and medium-sized businesses in Nigeria and is regulated by the CBN.
Barely a year after, Moniepoint says it has successfully helped over 1.5 million businesses with banking, payments processing, access to loans and business management tools.
The firm claims to operates the largest distribution network for financial services in Nigeria, with over 33 million people using their cards the Moniepoint's POS (Point of Sales) terminals monthly across every local government in Nigeria.
"The Midas touch in Eniolorunda has in a space of eight years transformed a fintech company with headquarters in Ibadan, Oyo state, South West Nigeria to a financial service provider with support offices in 33 states and thousands of business relationship managers directly assigned to each business owner"
Although, the concept of agency banking is new in Nigeria, Eniolorunda and his team where quick to take identify the opportunities there in and towing the part of facilitating government policies of the financial inclusion concept, Moniepoint evolved into a key player in the fintech cum electronic money transaction platform in Nigeria.
Thus, in the absence of banking facilities in many parts of the country, the agency banking which serves as an alternative distribution strategy for traditional retail banking was generally accepted. In no distant time, operators such as Moniepoint introduced the use of authorized personnel who act as agents to expand the reach of the branch network. For many Nigerians, agency banking represents a financial access lifeline and one of the most viable options for accessing the financial services they need.
Consequently, Moniepoint introduced its agents use mobile apps and point-of-sale terminals to offer these customers access to financial services like cash withdrawal, cash deposit, funds transfer, airtime purchase and bill payments.
Meanwhile, it is not out of place to understand what gave Eniolorunda and his colleagues at Moniepoint MFB, the assurance that they can compete with the numerous fintech services providers, such as Flutterwave, Chipper Cash, OPay, Palmpay, Kuda, Fairmoney and Carbon among others and win big?
His ready and apt response is, "There's still room for growth in the agency space. We can actually grow more and take more share as more agents continue to enter the market and consumers embracing agency networks and point-of-sale networks."
According to him, most well-known digital banks in Nigeria cater to the already banked, neglecting the unbanked or underbanked consumers that banks do not serve. The Moniepoint team mission, therefore, is to provide financial services for the underbanked via launching a digital banking platform.
Commercially, Eniolorunda's vision is for Moniepoint to be the middle ground between banks and digital approaches, serving the billions of customers across Africa. "The reason I am confident we can do this is because we have demonstrated our traction in Nigeria to become the largest agency network just in a period of two years," he told journalists during a press conference.
Judging by the transactions made on Moniepoint and since existing digital banks capture the same customers as big commercial banks, TeamApt sits on a big opportunity if it can convert a chunk of its offline users online and should it show significant success, other platforms might widely adopt the approach which will go a long way in providing digital banking services to the unbanked.

Funding
In mid-2022, the Moniepoint team was reported to have accessed a $50 million facility from a U.S. based fintech-focused venture capital firm, QED Investors, to expand its credit offerings.
"I am proud to bring Africa to QED and QED to Africa. I could not think of a better way to enter the continent than with our investment in TeamApt," said Gbenga Ajayi, QED Investors partner and Head of Africa, in a statement. "Tosin and his team have steadily built an impressive payment and distribution network across Nigeria over the past five years. Their strong and positive unit economics, coupled with a deep customer focus, will enable them to continue to build an even more expansive network."
Prior to this, the firm had earlier secured a Series B financing from Crunchbase Pegs worth over $30 million with a Novastar venture as co-lead, Lightrock and BII as participants in that round.
Quizzed on how easy it has been to raise funds, Eniolorunda said, "We always approach our fundraising effort opportunistically and want to make sure of the market context, cash needs of the business and investor profile match our strategic growth views."
Asked if the firm is planning to embark on another fundraising soon, he said, "Given the overarching cautious market environment, we were not in active fundraising mode. As a profitable company, we did not need the cash, but we were happy to take an opportunity to add a new high-profile investor."
Meanwhile, there are indications that the firm is currently in the process of closing another round, that would be a Series C round.
While that is in progress, the firm is equally making expansion plans to other African countries with strong economies in every region — Central, East, North and South.
The company is also keen on performing a few acquisitions along the way to tap significant opportunities for leveraging technology and offline distribution to provide financial services to Africa's mass market.
Playing in the retail banking market
Eight years after venturing into the fintech market space, TeamApt, the parent company of Moniepoint is set to expand its market reach by massively deploying into the personal banking segment.
Unveiling the new initiative at media parley in Lagos, the acting managing director, Moniepoint MFB, Babatunde Olofin said the holding company, Moniepoint Inc. now processes payment transactions worth $12 billion with an average of 400 million transactions monthly. It is an interesting number when you consider that Moniepoint said it processed 1.7 billion transactions worth over $100 billion in 2022.
According to Olofin, Moniepoint, formerly called TeamApt, has an "elastic infrastructure" that allows it to process huge volumes of transactions. With the new initiative, Moniepoint is positioning itself ahead of an expected boom in electronic transactions.
Industry data shows Nigerian digital payments is having its best year with an average monthly volume topping 818 million for the first five months of 2023.
Obviously, Moniepoint wants to replicate its success in agency banking in the consumer banking vertical. It is betting that its distribution strategy, with a network of offline agents, will attract customers into its fold. "In every corner of the nation, we have our representatives known as agents," Olofin said. "Even in areas where we don't have a physical bank presence, we are there.
We call our agents 'man bank' because you can actually do everything you can do in a banking hall with our agents."
With over 1.6 million onboarded businesses and over 10,000 agents across the country, the fintech hopes to leverage its solid agent network to target retail customers. Moniepoint projects it will onboard at least 4.8 million retail customers over the next three months. It is basically betting that it can pull three new retail banking users from each of its business customers.
To onboard people without smartphones, Moniepoint's agents will help them open a personal account, and issue them cards that can be used to carry out transactions, Olofin shared. "With our spread of agent network, it is easy for them (customers) to approach the agents and carry out transactions without necessarily looking for a physical structure," he said.
To compete and win in the personal banking service market space, Moniepoint's is relying on gamification. To this end, it is offering thousands of users the opportunity to win N2,000 weekly and a grand prize of N10 million when they complete certain tasks and milestones.
The company's senior vice president of channels and sales tools, Ope Adeyemi while elaborating on the marketing strategy said, "Consumers are rewarded with coins on our personal banking app after they carry out transactions, and these coins allow them to take part in exciting weekly games such as Shuffle, Spin the Wheel."
The Midas touch in Eniolorunda has in a space of eight years transformed a fintech company with headquarters in Ibadan, Oyo state, South West Nigeria to a financial service provider with support offices in 33 states and thousands of business relationship managers directly assigned to each business owner.
Thus, exhibiting a commitment to ensuring that businesses on the Moniepoint platform small and medium businesses get access to all the help they need to grow their business.