Many Visafone outlets shut
Workers resign in fear
There are indications that more employees of Visafone Communications Limited will lose their jobs by December this year, following the take-over of the company by telecommunications giant, MTN Nigeria.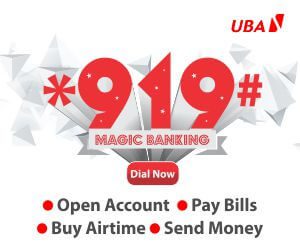 Inside sources revealed that since Visafone, a telecommunications affiliate of Zenith Bank Plc was taken over by MTN last July, about 50 per cent of Visafone's workforce had been laid off. Until its absorption by MTN, Visafone was the last one standing, of the Code Division Multiple Access operators in the country.
Investigations, however, revealed that since the take-over, the Visafone employees had been afraid of the unknown. Some of them, it was learnt, had taken the resignation option before being sacked by the new owner.
"We now report for work every morning with our hearts in our mouths as we are not sure of who is next to go," one of the workers told our correspondent in confidence.
The Point found that some outlets in Osun and Ekiti states and some parts of Lagos had been shut, leading to the sack of many workers since August, 2015.
One of the workers, who spoke to our correspondent and asked not to be named, disclosed that the Enterprise Department of most of the company's outlets across the country had been scrapped while the staff strength of these outlets had been reduced from about 180 to 50 each.
"Already, some of our subscribers are complaining that we are no longer proactive and pick late calls. First it was the Enterprise Department, now it is some supervisors and as it is, nobody seems to be safe because we believe more people will be sacked by December," the source hinted.
One of the workers expressed the conviction that another mass sack was looming ahead of Christmas. "I applied to proceed on my annual leave in December, but my Supervisor asked me to proceed in October because he was not sure if our job would be safe till the end of the year," another employee said.
Reacting to the development, a human resource expert, Mrs. Bunmi Onipede, explained that it was normal for several people to be dismissed, especially directors, managers and supervisors, because the new owner would need to cut cost and would not want to acquire a large workforce.
However, efforts to get the response of MTN Nigeria were abortive. Uchenna Ibemere of the Corporate Affairs, Corporate Service Division of MTN, said he was at a seminar and asked the reporter to forward a mail to Chineze Oluwatoye, the spokesperson of the company, who failed to respond to the mail.
Visafone was founded in 2007 by Jim Ovia, the banking magnate. The acquisition by MTN marks the final death of CDMA operations in Africa's largest economy, as Visafone itself had earlier taken over Multilinks, another telecommunications outfit.