… as they recount ordeal
Some of FRSC and VIO officers are fraudsters- Motorists
They are touts, not our staff- FRSC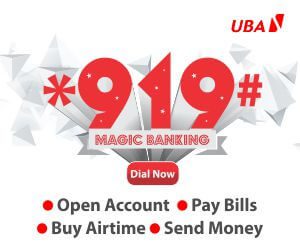 Motorists in Ogun, Oyo and Lagos States have expressed displeasures as they vow to protest against the extortion made by some officers of the Vehicle Inspection Office and Federal Road Safety Corps in the states.
Investigations by our correspondent revealed that some of the personnel of the agencies rip them off their hard earned money after threatening to impound their vehicles.
A survey on most of the motorists in the states showed that a lot of them had been told that their insurance certificate and road worthiness are fake even when they are not. The victims had been forced to bribe them when threatened with impounding of their vehicles.
Both commercial and private motorists told The Point that the officials of the vehicle inspection agency collect an average of N8,000 from motorists across the states as bribe in order to avoid there vehicle from being impounded.
A motorist in Ibadan, Oyo State, Mr. Adebayo Babatunde disclosed that the activities of the men of VIO has become unbearable for drivers in the state as they continue to demand for money from road users alleging that either their insurance certificates or road worthiness are fake.
According to him, he paid N5,000 for a third party insurance with Standard Trust Insurance at the VIO's office along Denro area, Ogun State and believed he has fulfilled all righteousness. But to his dismay, trouble looms. While going to work few weeks later, Babatunde was shocked as a VIO stopped him and said that his Insurance certificate is fake.
Expectedly, one of the officers rushed into his car ordering him to drive down to the VIO's office and that means the vehicle will be impounded. "I was dumfounded when I heard that because I  have never experienced such incident before. Immediately, one of them wrote a ticket fine of N9, 000 and advised that I pay into the VIO account. But when we got close to their office they asked me to stop at one junction and I pleaded with them as they refused bluntly. After more pressure, he reduce it to N7, 000 and asked me to pay to him," he recalled.
But that was not the end of his shock. Fuming with anger, Babatunde approached the VIO's office in Denro, where he did the insurance package and was confused when he was informed that the insurance cover is original. "After imputing certain numbers from the certificate into a gadget with them, the officer showed me that it is original and not fake," he added.
Another motorist that was caught in the web of the VIO is Mr. Morenikeji Ajanaku. The media practitioner fell a victim when some officials of the agency stopped him along Ojodu road, Lagos and checked his vehicle particulars. Like Babatunde, he was shocked when he was informed that the road worthiness documents he obtained from the VIO's office along same road was fake.
He told The Point that he was given two options. One was to pay the sum of N23, 000 into the agency's account and pay another N3,000 for the original document and the second was to give them N6,000 and walk away. The perturbed motorist became furious as he insisted he was not going to take any of the options and will still leave the scene with his car because the document was original. "I am a detailed person and I don't patronize touts at the licensing office so I cant be a victim of fake document," he challenged the officials.
After engaging them for some minutes, one of them became furious and they were not going to collect any gift from him again and ordered him to proceed to their office. At that point, "I had to plead with them because I remembered I had an appointment on the island in 30 minutes and impounding my vehicle will jeopardize my mobility. I offered them the N6,000 'gift' but they refused. Because i have 'wasted' their time, they insisted on taking N10,000, which I paid, and drove off," he recalled.
The case of a public relations consultant, Mrs. Funmilola Omole was different from Babatunde and Ajanaku. Ignorantly, she has paid a man, who claimed to be an official of FRSC at the Ikeja office of the corps to help her secure a new drivers' license. Few days later, she was invited to the office for data capturing among other processes and within few minutes a temporary license was handed over to her.
Elated consultant couldn't hide her joy when chatting with other applicants she met at the office waiting for their data to be captured. "Thank God I met the man that helped me with the processes without collecting extra charges. With N30, 000, which is the official rate, I got the license within 20 minutes," she said ignorantly.
But she couldn't believe her ears when other applicants laughed at her that she had been swindled by the officer that the official rate of N6,350. One of them told her that what she paid for is what they call 'spiritual arrangement'. The 'spiritual agreement' is when all processes are done on behalf of an applicant except data capturing. Such applicant don't attend driving school, join the queue or do the eye test exercise before collecting the temporary drivers' license.
MOST MOTORISTS PATRONISE TOUTS- FRSC                                                                 The FRSC through its spokesperson, Mr. Bisi Kazeem disclosed that no staff of the corps can collect money from motorists and that several motorists in Nigeria buy vehicle documents and drivers' license from touts and some illegal agents.
"Most of the victims claim to be very busy and patronise touts that swindles them. At the end of the day, they pay more than what they ought to pay if they have processed the documents themselves or through registered agents,"
"Insurance certificate can only be generated through the internet and not handwritten. There had been a lot of cases of touts arrested and handed over to law enforcement agency, while the fake documents are seized from victims and are required to do the original document. We have been doing a lot of public enlightenment to educate Nigerians not to patronize touts and go through the normal process at FRSC offices across the country," he added.

Efforts to get the reactions of VIO to the allegations levied against its officials by the motorists were frustrated by its spokesperson, Engr. Patrick Adebayo, who said he cannot make comments till he gets an approval from a director of the agency.