I reject alms – 55-yr-old cripple
Mum died looking for help – Sunday
In some parts of Nigeria, when individuals are deformed in anyway, they are tagged beggars even before they think of going into the streets. It is not news that some able-bodied persons also disguise with one deformity or the other just to prey on people's sympathy.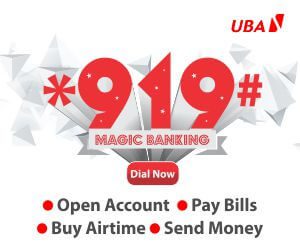 This is because many lazy people have come to see begging as a good means of fighting poverty or probably reducing hardship. Beggars are hangers-on, who do not contribute anything to their country's economy. It is, however, factual that deformity does not imply that the deformed is bereft of any potential that could be harnessed for the economic and social benefits of the persons involved.
Surprisingly, there are people, though living with disabilities, have bluntly refused to beg or remain on the streets. In fact, some of them go as far as rejecting gifts from people who perceived them as deserving of gifts of mercy or alms.
'I REJECT ALMS' – CRIPPLE
Mr. Tunde Ishola, a 55-year-old cobbler, has been in the trade since 1982 and has trained seven able-bodied young men who are currently doing well in the vocation. The Abeokuta, Ogun State-born Ishola was disabled at age seven, when a mysterious breeze took him up and dashed him to the ground within seconds, leading to the weakening of his limbs and the loss of the ability to walk.
He said, "I don't believe in begging and even when people gave me money when I was very young, I would tell them I was not a beggar. I don't like begging. It is an insult to beg when you are still able to use some of your active body members like the hands. Besides, my parents took good care of me.
"People look at my condition with pity, so they would like to give me alms but I would say no and sometimes yab (taunt) them. But my mum would say 'no, just collect it. Afterall, you didn't beg, they just gave you."
Ishola attended the Atunda Olu School, where he was trained on how to walk without using crutches. "Formerly, I was putting up with two crutches but the school I attended trained me to walk without them. I am using this stick now as walking aid. Some, because they were not trained, could not put up a calliper shoe like me. If I pull up this calliper now, I would have to crawl, but in order not to crawl on the street, I use a wheelchair," he added.
I CAN DO ANY JOB – KOFOWOROLA
Kofoworola Akinrantan, mother of four, sells recharge cards at the Alausa Secetariat, Ikeja, Lagos State. She unfortunately lost two of her children due to financial stress. She said, "I am a shy person and I don't like begging because of my condition. Often, when I ask people for addresses to places I don't know, they look down on me and think I want to beg for alms. I hope to get a shop soon because there is no work I cannot do. I don't have any skill and my husband is late so I feed my children with what I get from the recharge card sales.
"My first son is 17 years old and he is in primary six while the second is six years old in primary two. I was not born this way. Something happened when I was about three years old. Well, all I know is that people made me like this," she said, though she declined narrating the incident that led to her disability as she was already getting very emotional.
For the concluding part of this story and others, grab your copy of The Point from your nearest vendor