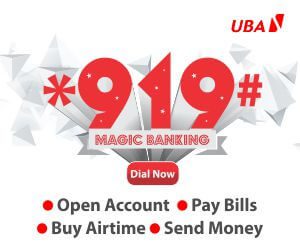 An economist, Evans Osabuohien, on Sunday said raising the benchmark interest rate from 11.5 per cent to 13 by the Monetary Policy Committee of Central Bank of Nigeria would reduce loanable funds for investment.
Osabuohien, a Senior Lecturer, Department of Economics, Covenant University, Ota, Ogun, made the observation in an interview with the News Agency of Nigeria on Sunday.
He noted that there was the need to control liquidity as the report from the apex bank indicated that there was a higher demand for forex.
"The development resulted to a situation where naira was falling against dollar, which was not good for the economy.
"In addition, the decision of the MPC will reduce money demand and impact downward the inflation rate in the country," he said.
Osabuohien added that this would also affect loanable funds for investment in the short run, adding that development would get better in the long run.
The economist advised the Federal Government to create enabling environment for real sector to thrive, so that more goods could be provided, thus reducing heavy dependence on foreign goods
Osabuohien said that the heavy dependence on imported goods had not helped the country in any way because the dollar would be used for the transaction of those imported goods, which was at expense of naira.
NAN reports that the MPC of the apex bank had on Tuesday in Abuja after the two-day meeting, announced the raising of the benchmark interest rate from 11.5 to 13 per cent.
(NAN)