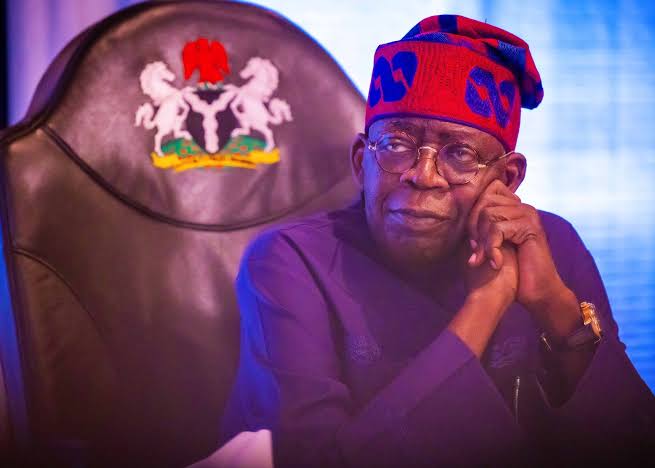 BY VICTOR IZEKOR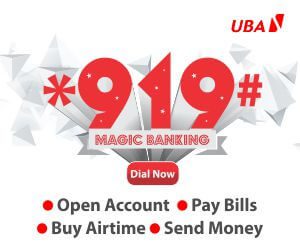 In his brutal frankness, President Bola Tinubu made it clear to Nigerians and beyond that his administration will not barter the destiny of the nation in the name of debt servicing.
According to the President, Nigeria will not sustain a failed economic theory that sees to the wastage of 90 per cent of its scarce revenue to debt servicing amidst innumerable challenges facing the country.
Speaking in Abuja recently at the opening session of the 63rd annual general conference of the Nigerian Bar Association, President Tinubu asked, "Can we continue to service external debts with 90 percent of our revenue? It is a path to destruction. It is not sustainable. We must make very difficult changes that are necessary for our country to get up from slumber and be respected among the great nations of the world."
Elaborating on the theme of the conference, "Getting it Right: Charting the Course for Nigeria's Nation Building", the President pointed out that hard decisions must be made to get the nation out of the woods for onward growth trajectory despite the initial pains and discomfort as a result of inevitable reforms. "We cannot have the country we desire without the reforms we have initiated. It is painful at the beginning, in the short and medium term, but we do what we have to do to take this nation to its great destiny. It is not about you, it is not about me. It is about our generations yet unborn, for whom we must bequeath a great and prosperous country."
In his characteristic of bluntness or saying the bitter home truth, to Nigerians as well the nation's creditors, President Tinubu made it crystal clear that it would be suicidal for his administration to expend 90 per cent of it scarce revenue on debt servicing when the nation is already suffocating amid many development challenges. With the legacy of hyperinflation chasing the nation, rising unemployment rate, dwindling naira value, nationwide insecurity, corruption on a large scale, misapplication and misappropriation of the nation's resources, huge debt burden and other challenges bequeathed to President Tinubu's administration by Buhari's government, the former (Tinubu) is compelled to bolster through the debris of catastrophe.
In short, in both socio-economic and security sectors, the legacy of Buhari's administration to Tinubu's government is that of unfinished business.
There is no short-cut to it. President Tinubu must make it abundantly clear to our creditors both at home and abroad that Nigeria needs breathing space and time to put the house in order if she must honour her obligations both at home and beyond including debt repayment which is becoming cancerous as it has eaten deep into the marrow of the nation. Thus, his Abuja declaration on this is a message or handwriting on the will that is clearly understood by the concerned especially; our creditors that Nigeria, the debt ridden nation needs time to re-capitalise and invest further for her survival as well being in position to honour the nation's obligations both financial and otherwise to the concerned.
The position taken by the Federal Government must be viewed holistically and realistically from an objective and not subjective or sentimental position taken into consideration the current prevailing factors.
This readily brings to mind the reactions of Brazil and Ghana to their creditors years back when confronted or harassed to honour their loan obligations.
There is no crime in borrowing but the justification for such must be compelling and the money so borrowed judiciously applied
Brazil made it clear that she needed time to honour the loan terms and must not be coerced as the money so borrowed has been invested on projects and as soon as the projects were matured and yielding results, she would honour her loan obligations.
Today, Brazil is one of the industrialized nations and as a matter of fact, a great manufacturer including the building of aero planes and others.
With regards to Ghana, the then Prime Minister, Dr. Kofi Busia told the financial institutions involved to give Ghana time and peace to pay up. With the persistence and pressure of the creditors Busia replied "KAFO DIDI" meaning a debtor must eat and by extension survive to be able to pay owed debts. The Prime Minister maintained this position of his and refused to be stampeded by pressure exercised by pressure from any quarter that was detrimental to Ghana's interest.
Our dear President Tinubu, you have a leaf to borrow from.
President Tinubu must be focused on his administration's 8-Point Agenda on reviving and consolidating the economy to bring Nigeria back on track and be counted as one of the great nations.
He must on no account be distracted from this position of renaissance. If need be, Nigeria's debt profile should be subjected to a second look to clear any doubt or possible cobwebs. Where re-negotiation is desirable and acceptable, let it be.
Nigerians must be convinced of debts incurred, the feasibility and acceptability of mode of repayment. There is no crime in borrowing but the justification for such must be compelling and the money so borrowed judiciously applied.
Coming home, some measures being taken by this administration to stabilize the economy, bring sanity to body politic, palliatives to cushion the effects of subsidy removal are commendable, but must be sustained and maintained as applicable. The 8-Point Agenda of the government aimed at putting the nation on a sound economic footing must be implemented with passion and vigour. Above all, Nigerians of all shades of opinion both at home and abroad must not only be part of this movement to make Nigeria great once more, but must make sacrifice one form or the other where desirable.

Victor Izekor is a journalist and analyst and writes at Victorizekor@gmail.com