The Chief Executive Officer of the MTN Group, Michael Ikpoki, and the Group's head of Regulatory and Corporate Affairs, Akinwale Goodluck, have resigned their appointments. Also, the N1.4 trillion fine imposed on the company was slashed by the Nigerian Communications Commission, NCC has been slashed.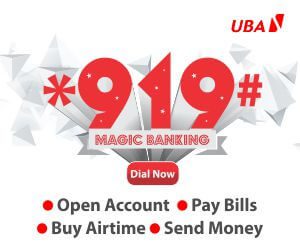 A statement by MTN, on Thursday, disclosed the developments "MTN Nigeria's CEO Michael Ikpoki and the head of Regulatory and Corporate Affairs Akinwale Goodluck have tendered their resignations with immediate effect.
"They are replaced by Ferdi Moolman as MTN Nigeria CEO and Amina Oyagbola as its head of Regulatory and Corporate Affairs. Mr Moolman was previously COO at MTN Irancell and most recently CFO at MTN Nigeria. A Nigerian national, Ms Oyagbola also retains the position of MTN Nigeria's Head of Human Resources. She formerly headed regulatory affairs at the Nigerian operating company."
The company also said it has received a formal letter dated December 2 from the NCC informing it that, "after considering the Company's request, it has taken the decision to reduce the fine on the MTN Nigerian business from the original N1,040,000,000,000 (One Trillion, Forty Billion Naira) to N674 Billion Naira which has to be paid by 31 December 2015."
The fine relates to the late disconnecting of 5.1 million MTN Nigeria subscribers in August and September 2015.