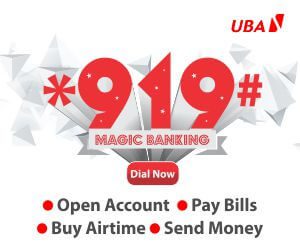 BY BAMIDELE FAMOOFO
MTN Nigeria Communications (MTNN), leading mobile telecom in Nigeria, recorded double-digits growth in service revenue for the sixth successive quarter, rising by 22.2 percent y/y in Q1 22.
The growth was driven by data usage which grew by 54.5 percent (y/y) and voice (+4.7%) revenue. Growth in data, which contributed 34.7 percent (Q4 21: 33.5%) to revenue, was delivered through a combination of increased active data subscribers (Q1 net additions: +1.6 million), increased usage (average MB per user rose by 69.8%) and traffic (+84.8% y/y), all supported by increased network capacity and 4G penetration. Notably, 4G population coverage increased to 71.7 percent, up from 70.3 percent in Q4 21 and 61.8 percent in Q1 21.
Ope Ani, Senior Analyst, Coronation Research Limited, noted that rising usage in MTNN's active SIM base and increased gross connections supported voice revenue (+4.7% y/y) which accounted for 46.4 percent of total revenue in Q1 22. According to management, the primary drivers for this were the expanded customer acquisition touchpoints, rural telephony initiatives, and customer value management (CVM) initiatives implemented in the period. This helped mitigate the impact of restrictions on SIM registrations and activations.
During the quarter, total expenses grew by 18.3 percent y/y, owing to the continued effects of Naira depreciation on lease rental costs, and accelerated site rollout. However, according to management, the group expense efficiency programme led to the realisation of N6.3bn in cost savings. Consequently, EBITDA (+25.7% y/y) grew above revenue growth, with the EBITDA margin printing 54.6 percent (vs 53.1 percent in Q1 21 and 54.1% in Q4 21).
Net finance costs (+18.7% y/y) rose in Q1 22, following increased interest expense on borrowings. Overall, Q1 PBT grew 39.4 percent y/y, and PAT grew 31.3 percent y/y.
Notably, the group's PAT has grown by strong double-digits for five successive quarters. The effective tax for the quarter was 32.6 percent, compared with 28.4 percent in Q1 20 and 32.1 percent in Q4 21.