Veteran saxophonist and foremost Nigerian Afrobeat artiste, Orlando Julius, has advised youths in the music industry to concentrate on key messages in their videos instead of flaunting women's buttocks and bare breasts. While acknowledging the fact that the music industry had gone far in terms of creativity, he also recalled, in an exclusive chat with The Point, his early days with the acclaimed king of Afro beat music, late Fela- Anikulapo Kuti, insisting that, if Fela was aptly described as the king of Afrobeat, then Orlando Julius is the father.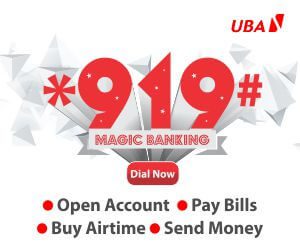 He said, "I first met Fela in one of the hotels where I played in Ibadan. The name of the hotel then was Independence Hotel. That was as far back as 1964; shortly after then, he just came back from the United Kingdom, and he was hired as a DJ at the NBC (Nigerian Broadcast Corporation] radio station in Lagos. While he was in Ibadan to play as DJ, he usually made things to happen a lot, and then, my club was the last one that he would come to, at 6 am.
"On the day that we met, I was glad to meet him and he too was, and I bought him a Fanta, because he wasn't smoking, wasn't drinking. He told me he loved my music, and from there, we became friends. After this, some of the musicians that were playing with me went with him to start his band in Lagos. He was a good person anyone would like to meet."
The 72-year-old music veteran also distinguished his rank in Afro music from the late Fela's, saying, "Like I always say, when you're talking about my music, you're talking about Afro. That is where Afro started from, from Afro-beat to Afro Soul, because my band in the early 1960s, didn't just play any music; we played Latin American music and others. If you listen to what I've recorded and released, you can tell that I started Afro. I won't say that Fela is not the king of Afrobeat, but I am the father. And the father is the elder. And I'm glad that a lot of people know that."
'I THANK GOD FOR MY WIFE'
This musician also extols the virtues of his wife, Latoya Aduke Ekemode, a musician too, who has bolstered his profession.
"As you can see, it takes more than beauty to be cherished. You have to be supportive to your husband in whatever he does, like my wife is doing. She is more than an encouragement to me, and I thank God for her. When you look at us, hardly would you see us apart, and that is to tell you that our love is more than the kind of love today's youths practise.
NEW, TRENDY MUSIC
Orlando also spoke on the trendy genres that have now dominated the Nigerian music industry. He said, "Music in Nigeria has taken a new dimension. The young ones have started to copy rap, and then do sequencing to rap, not like the live recording they were doing when I started. So with that, it is a little different.
"I am happy that some of those younger artistes
For the concluding part of this story and others, grab your copy of The Point from your nearest vendor